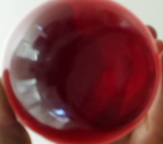 A Marketing Toolkit.
The thing every business needs to start is a collection of marketing that tells people their story. Your story. The story of exactly what you do, how you do it, and most importantly why you do it.
In your
Marketing Toolkit
, you will have a
Pocket Folder
containing, a
Case Statement
, a
Difference Summary
, a
Case Study
, and "
The Offer
". The
Pocket Folder
should sport your company colors/logo and highlight your products and services. Complementing the marketing pieces inside. In can also have marketing merchandise such as pens, bookmarks, stickers, etc. Inside your Pocket folder lies your marketing pieces. These pieces are customizable to the event and situation, but should always contain these basics.
· The
Case Statement
makes a case of why your customer should buy your product. It addresses their challenges, frustrations, and fears. Paints the vision of a future without them, how they can get there. And what they must do to start.
· The
Difference Summary
explains why you're better than your competition and what you provide that they don't. This can include your unique approach, processes, or the extra things you do to make your customer happy. A difference summary can include many things based on your objectives to include the story of your company and the motivations behind it, the top values of your market, and a description of your ideal client that your customer can relate to and knows that you're talking to them.
· The
Case Study
(a.k.a. Testimonial) of a real life customer who is so amazed with your product that they wholeheartedly back it with their support. This is a marketing piece for showing off pictures of happy people using your product, giving a face to the future happiness that your customer can have if they buy your product.
· The final piece that should always be included is "
The Offer
". The Deal that you are presenting should be compelling and something they just can't refuse. The deal with a strong call to action such as contacting you for more information or to order, will be the crescendo of your Marketing Toolkit.
With your
Marketing Toolkit
in place, you are ready to wow everyone instantly. It works great as an automatic response on your site to be mailed or emailed to a interested prospect as well as a piece to rally other marketing pieces around such as your brochure. The best part is that each marketing piece inside your Marketing Toolkit can in and of itself, a standalone marketing piece that you can turn into a microsite, sales letter, or more.
For your
Ease-of-Use
, below is a bulleted list of your future
Marketing Toolkit
as well more information in building it.
Marketing Materials Toolkit
1. Pocket folder – case statement, difference summary, ideal client description, marketing story, and offerings
a. Notepads, bookmarks, posters, stickers, and a useful tool (calendar or ruler)
b. Create mini folders
·Case Statement – Make a case on why your prospect should buy your product
Case addresses challenge, frustration or fear of your client
An image of life after problem is solved (Future)
How they got there (Past)

A directed call to action (Present)

· Difference Summary – why your different and how you do it (unique approach, Processes, and extras)
Use top 3 or 4 things that your market values

Ideal client description

Marketing story – Personal story of your company

§ Types – Client, Who, What, Where, Values, Less
ons Learned
· Case Studies
Actual example of how you solved problems with your service and product

Include the situation, problem, solution, and result

Include images and testimonials

Interview and create Case study with real client

§ What solutions were you seeking when you hired us?
§ What did we do that you value most?
§ What has been the result of working with us?
§ What would you tell others who are considering hiring us?
Testimonial Proof – Create a What people have to say about us page!

§ Create one with Clients approval (Audio, Video, and word)
§ Ask a prospect to ask a client
§ Photograph your client using product
Systematize getting a testimonial into your after sale experience

§ Ask them to write it as a referral to a friend
§ Use a business card system to collect
Frequently asked questions – Marketing piece / Website piece

§ Questions that should be Frequently asked page = Funnel Technique
§ Client list
§ Show processes and checklists to emphasize the premium service pricing.
§ Articles
· Product/ Service Offering
Describe in detail your offerings to include benefits

Need your own Marketing Toolkit today, but don't have the time to do it yourself?Then hesitate no longer and send me an email to get your very own customized Toolkit.
For your industry. Your customers. And your Business.Sincerely,

L. Thomas
@ luke@ltanswers.com