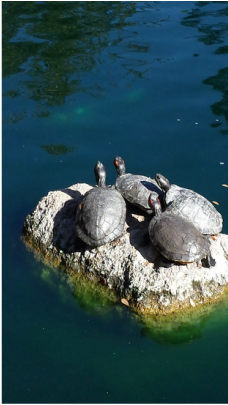 3 STEPS
These 3 steps will jump-start your social media success by allowing you to choose the right social media for you based on your business, your customers, and your objectives.

1. Choose only one platform to start with that is clearly defined to meet your needs and allows you access to your customers.

For example:

Having too many platforms can be exhausting and overstretch your ability to make an effective social media presence. Choose the platform that allows you best access to your clients such as LinkedIn for B2B contact and Facebook for B2C contact. This way, you're using the platform that your clients are using and only focused on that platform.

2. Make a defined plan with objectives of what you want from your social media and stick with it.

For example:

You need to know what you want from your social media before you can make your presence known. If you want your social media to bring in more customers, then you have to build a sales funnel, targeting new clients, and having a distinct way to bring them into your fold. Or vice versa, as a customer relationship builder targeting your current clients, updating them with "how to" information on your product, and creating conversations to build a community around your product.

3. Leverage your current customers and professional network to build links between your social media and the people they know to build interest in your product.

For example:

Once your social media is built, ask current customers (Mailing Lists) to get involved and support you on your social media. Get new customers involved in your social media throughout your sales process with embedded incentives for adding you and participating such as discounts, great content, and event updates.


Whats your favorite social media to reach your customers?