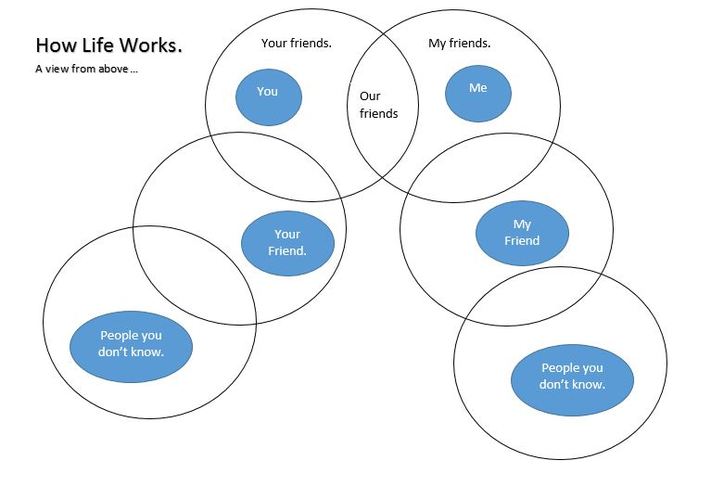 4. Seeing the world in others' points of view.

Joe like most people at his work did not see others' points of view. He saw others mostly in a one dimensional way and found what he thought would be the likely cause and reason of others people's actions, and not the real cause. He did not see in a holistic way at problems, people, and situations. Being set in the one angle without being able to see the big picture set him back at work. People considered him shortsighted, too busy trying to put out the fires rather than finding ways to keep them from starting.

What secret did the witchdoctor tell him to open his eyes? What magical elixir did Joe drink to see other people's points of view?

It wasn't magic that helped Joe see the whole picture. It was the way he came to look at things. Instead of just looking at situations and people in only his point of view. He looked at it, as if he was outside himself looking on everything from above. With this new perspective he could see how each piece moved to affect all the others. He saw the cause and effect, knowing how problems started, and easily able to find to the solutions to the root causes rather than just treating the symptoms like he did in the past.

He got this way by finding new ways to look at things. He drew schematics of the situation, identifying major players and forces, their relationships, and the factors at play such as the environment. He put everything in perspective through a picture, a schematic drawing, helping him organize reality and see the forest through the trees. He also asked questions and attempted to put information he gathered together to see the whole. This helped him open his view to include how others see the world, their values, and find patterns of behavior.

Once he could see in others points of view, he was able to persuade others to consider different technical points of view. Now that, he saw things clearly, he was more capable in communicating to others, finding their motivations, and convincing them of the best solutions by helping them see the whole picture. Even more, he could appreciate the perspectives of the end-user of his company's products. Giving him the ability to talk about the things important to the customers and not what's important to the company. Allowing to close more and more deals as time went on. Because he knew what the customer wanted, and gave it to them.

What has helped you see the world differently from movies, writings, and people?