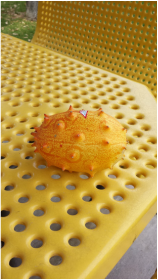 5. Being able to adapt to your environment.

Our Everyman, Joe, sometimes had issues with management. He wasn't keen to being coached or having constructive criticism. He couldn't easily adapt himself to different managers and their management styles. Making him inflexible to rapidly changing situation requirements, and causing tension between himself and management.
How did Joe learn go with the flow? To act when needed? And take criticism as a way to grow?
Joe started small. He took a look at himself in the mirror and tried to figure out what was causing him trouble. While, he looked, he thought to all the times that he had ignored his old manager's advice and critiques. Not letting them coach him even though they had tried. Not improving in their eyes as well as his.
He thought of the new manager they brought in and the trouble he was having with her
laissez-faire
style. He thought how directionless he felt.
Realizing he was very inflexible and irritable with his old manger's coaching and lost without it under the new management. This rigidity, he realized was the cause of his problems. It was his habitual behavior and attitude toward critiques and management that was causing him to be passed over each year during promotion time.
Stepping away from the mirror with his new epiphany in mind, he brought himself to change, to change his habits that made him inflexible.
He changed his behavior and attitude through constraining his old habits by finding out what they were through an
Actions Audit
and replacing them with new habits through
Habit Maximization
. Knowing why and what caused his habits was useful in identifying if they were good for his career and goals. Once knowing them, he knew just how to diminish them with new, and more productive habits to be successful.
Now Joe took criticism in stride because it was just a new angle to see himself and grow from to perfect his skills. With new management, it was a new opportunity to learn and be coached or left to his own devices. He became able to adapt to the situations and those around him. Adapting to good new to take advantage as well as bad news to ensure he minimized his losses to come back the next day.
Interested in more... then check out the rest of Joe's Adventure.
Tell us about how you have had to adapt and overcome in your work or business.