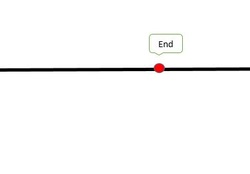 The Epic End

In recompense for discovering the six ways to be successful. Our Everyman, Joe, became successful.

He trumped each obstacle in his path in an intimidating environment from bosses, coworkers, meetings, and presentations.

He overcame his internal fear, opening his mind to teamwork, accepting others points of view. Building on each lesson to grow and become better than he was.

Starting out small by not letting the world intimidate him anymore, he changed the way he did things to get great work done easily and effectively, adapting himself to each new scenario as it came.

Adapting himself by opening his mind to others, helping him build his teamwork and eventually his leadership skills. And leveraging his growing confidence, he snuffed out his fear of public speaking.

With the downfall of his fear of public speaking, nothing stood in his way. He made great presentations, closed accounts, and quickly was given more and more responsibility.

This continued and continued for a year until he became the flagship employee for the company and was first in line for promotion. With the foundation he set a year ago, he was quickly able to achieve his goals. No longer stuck in the 3 year rut. No longer the pass-over for promotion. No longer the docile Joe who let people and things walk over him.

He was Joe. The Champion. Our Everyman.


Did you enjoy our story of Joe?

Then let me know and I will do another segment on another Everyday hero.