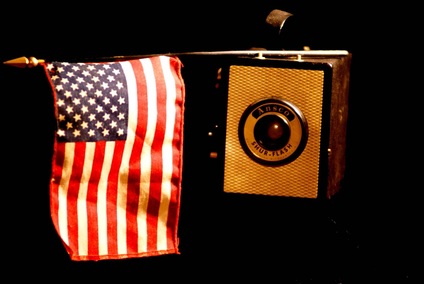 A Dilemma

It used to be so simple to sell our products …

Make them available in stores and salesmen's sample cases …

Now people just want to be impressed … to be sold on the product before they buy it.

What can I do to sell these products?

How can I turn all of those flat pages of copy into beautiful, marketing media?

As I turn to face the window, I wonder … what will attract my buyers to buy our product? How can I entice them to look beyond the surface … to see the benefits that it can bring to their existence … to show them why our products are better than the others?


An Idea

Images … photos … they will show the details of our widgets. That will give customers something more than black words on stark, white pages.

I can find a photographer to take pictures of our widgets.

As I talked with the photographer, I learned there is more to picture taking than I thought … I never knew so much detail went into it. Let's see … how did he explain those elements?


A Photographer

Sir, he said, photographs used for marketing are as important as family portraits. Many things must be right to showcase your products well. To display their benefits we use the "eye of the camera as the eyes of the buyers."

First we look at the lighting. If the light is not right the product may hide in the shadows or be masked by glare, concealing their benefits. When lighting is perfect all the hidden aspects will be visible.

Another consideration is timing. Photos taken at the perfect moment where everything is right. The lighting, the motions, and setting all roll into one beautiful shot … natural and artificial will match.

Next we will judge composition. Your photos must be balanced, focused and well framed. Linear elements should be framed to draw the eyes through the image into the focal point.

Color is also important. It gives your photos a sense of mood, place, and season. It can also move the eyes around the photo's composition, creating a sense of depth and space.

The final aspect is editing. Editing can perfect what has escaped in previous elements. It can bring your subject closer and give balance where it is lacking. You can straighten your shot, adjust contrast and correct color. You can also resize and sharpen your images. When complete your photographs will be the best images of your products they can be.

Sir, when I am finished taking photographs of your products, using the elements discussed, they will give your marketing the boost it deserves. They will drive customers to your front door.

An Epiphany...

You know …

I think that photographer is right!

Professional photographs will make all of these stark, white pages pop. They will create a new surge of customer interest in our products.