Oh my…

Can't believe I missed my deadline for this week's blog post.

Wound up in quite the masquerade this week.

As a special act for forgiveness, I will be giving away a free Marketing Infoproduct in making your business… A MARKETING BUSINESS.

Hopefully you can forgive me.

Love,

LT

Otherwise...

Please enjoy THIS WEEK's Post!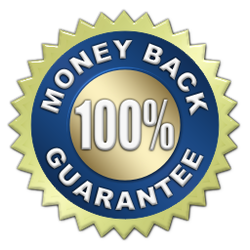 What are the 4 things You NEED to start your next Marketing Campaign…?
When starting a business or any new marketing campaign.
You have to first start by creating a Unique Marketing Message.
And of that Unique Marketing Message. You have 4 things you need to do to effectively lay that foundation for success.
One,
you need to create a new position or angle to present your message. It should be new and exciting, and intrigue anyone who is a prospective buyer.
Of the many angles you can take to position your company, you can with…
…
a unique habit
your company has to include a free benefit before service, gamifying your buying and referral process, or by having constant contests.
…
over the top customer service
with unforgettable customer experience
…
identifying problems competition don't address
and PROMOTING you have the solution.
…
the way you do business
i.e. quick service, multiple offices, dedicated account executive, etc.
Two,
you need to create a Marketing Purpose Statement that you revolve your entire campaign around.
Do this by isolating exactly what your company stands for, for that campaign.
This can be trust…
· Service Providers you trust your house keys to.
Successful results…
· 100% Satisfaction Guaranteed or
Double
your money back!
Removes fear

· The Spa Dentist where you can get both your hair and teeth fixed.
Three,
for new businesses or a marketing campaign that needs a new logo or brand then you must turn your Marketing Purpose Statement into one.
Service Providers you can trust…
· Logo of hands shaking and show company stepping in when a client is in trouble and needs you most.
100% Satisfaction Guaranteed or Double your money back!
· Have a Crest of 100% Satisfaction with credo of Double Back Guaranteed. Market happy customers using your service or product
The Spa Dentist where you can get both your hair and teeth fixed.
· Logo of Customer with Great looking hair and even better looking teeth. Show relaxed customers with no anxiety at the dentists.
Four,
craft everything around that one simple message.
Build your company or marketing campaign around your Marketing Purpose Statement.
This can include…
· Attaching visual metaphor (Working with us is easy as spreading butter on bread.)
· Having a Mascot or image (Gerald the Gravedigger promoting the town Mortuary.)
· Appeal to your market (Use market specific wording)
Use that appeal to differentiate your company (Core Message Tools)

· And support your Core Message to include:
Everything that deals with the business from stationary, uniforms, smells, and delivery system, etc.

With these 4 fundamentals, you can build you're next
BIG THING
for marketing.