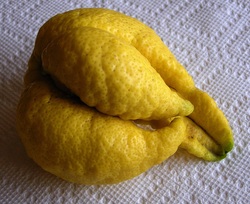 Because there are TWO types of graphics experts!
And I don't know which one I need...
A Graphic Designer or a Programmer?
One knows how to fill a canvas with a palette of colors.
The other how to speak the foreign language of Code.
Thing 1
The first person I need is a WEB DESIGNER.
Someone adept at using and manipulating graphic design software to create custom looks for the web. Able to make eye-catching and pleasing additions to a website that convinces prospects to look, stay, and come back.
Using intuition and imagination, with a graphic design and arts background. Who designs everything from color, style, and format but then gives it to a developer who marries it to the code.
Or avoid hiring a developer by having someone who can work off of a platform like Wordpress, Typepad, etc. Who knows how to add specialized coding to a web platform to help your site look unique and interesting. Making posting, editing, and moving things around a cinch as the platform does most the work for you.
But overall, when looking for your own designer, look for somone who has a strong understanding of color, typography, spacial relationships, and user experience that boosts traffic, click-throughs, and responses. With measurable results of how their effective their design is to the bottom line.
_____________________________________________________________________
Thing 2
BUT if you are looking for something a little more advanced or interactive for your customers, there is another option!
A Web Developer.
A web developer builds your website from scratch giving you the freedom to customize and get your site to do exactly what you want. Most having backgrounds in computer science or programming.
They are well versed in complex computer languages specific to the web. Think: Javascript, advanced HTML knowledge, JQUERY, and much more. And can incorporate flash animation, advanced video integration, and other nifty features.
Although most don't focus on making your site visually appealing, you get a website with technically sound and clean code.
Mutant Thing: Best of both worlds.
More often than not, you don't need the headache of hiring both a web designer and a web developer. Forgoing the many issues of trying to get a creative to work effectively with a techie.
Such as:
Jargon.
People who can't express what they want to communicate.
Closed to ideas. Designers and developers need to work together and take suggestions from each other.
Instead, you can hire one who does both. A graphics expert who possesses the skills of a Web Designer and Web Developer.
Thus, if you want a website with collaboration that can take your website to new heights, then a designer and developer team maybe in order. As long as they get along and work harmoniously.
Otherwise, find a dual wielding designer /developer. But beware he may lack in one or the other, or be unable to transform your website without someone to toss ideas off of.