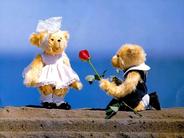 Greetings,
This is my fifth iteration of "Techniques of the Week" which is an ode to simple writing and marketing techniques that can be used
immediately
with
measurable results
in the Before, During, and After of your sales process.
Today, the Before, During, and After will instead be After, During, and Before. Which is not actually that exciting as During has not moved.
With that said, let's be off…
The After – The 9 Word Email
Many times, you have many prospects who show interest in your product or service and somewhere along the way of them making a purchase, they got sidetracked. Usually, silly YouTube videos on Facebook, shiny objects, or the bustle of life.
When this happens, it's best to get their attention back without trying to sell them something. As a hard sale may do more harm than good. In this situation, you need to be armed with the simple, but sweet, 9-Word Email. With this powerful tool, you can easily gain the attention of those customers who peaked interest, but didn't stick.
Now…
How it works
Essentially the email…
· Is 9 words
· Does not try to sell anything
· Asks a Yes or No Question
· Is intriguing enough that the prospect responds
· And is personal enough as it appears that the email was sent just for them
For Example…
Hello friend,
1. Are you still interested in doing business with us?
2. Have you found someone else who does "Your Service"?
3. Just catching back up with you, are you busy?
With the 9-Word Email, watch those thought-lost prospects come back more interested than ever.
9 word Email – I saw that you missed my last email, but I was wondering if you were still interested in "X".
The During – Funnel Method
The During piece of today's Techniques of the Week is the Funnel Method of Advertising and a unique customer experience that they can't get anywhere else.
In the Funnel Method, you have many different avenues and approaches to your products. Each tailored to the different sectors of customers who enjoy your products. The way a sales funnel works is that you have an entire system of advertising from email, mail, and others that is automatically and regular sent to your prospect. The difference is that each funnel targets different customer types based on their occupation, interests, personalities, tastes, and any other discerning characteristics. This helps increase your sales by "personally" knowing your customer and providing for their needs and wants.
For example, you have services for both business people, technical professionals, and the regular consumer. For each you have different marketing and strategies. You need different ways to reach each and funnel them through the appropriate marketing.
This can be done using…
Self-Assignment
– on your website, have separate parts of your site that cater to each of your specific sectors and ask which sector they belong when they first visit. This lets them self-assign themselves into the appropriate funnel
Specified Info-products – have Info-products on topics of interest for different customer groups to intrigue them into signing into the appropriate Advertising Funnel. This is useful in that people self-assign themselves and allows your advertising to do its work.

Logical Assignment
– logical assignment is where you or your automatic systems place certain customers into a sales funnel by collected data (Business Owner Mailing List), the advertising that attracted them (Professional Trade Magazine Ad, etc.), and other none self-assigning strategies.
Isolated Targeting – having data on your customer allows you to put known customers into the appropriate funnel (Through Surveys and Opt-Ins). This can include putting the appropriate funnels in the appropriate places to pick up your specific customer (like running a Trade Ad in a Professional Trade Magazine).

Funnel Method – Funnel people into different levels of your advertising and product lines.
The Before – The Power of FREE STUFF
In the Before of your sales process. The most powerful thing is the promise of something free. From services to products and everything in-between.
This can be anything from…
· Free samples – free service and free products customized to niche
o Let them see if they like what you offer in small samples
· Free Trials – let them see the benefit of your product immediately with no strings attached
o Helps facilitate a lifetime customer as they will see the value of your product in using your product
· Free gift – Give away free service or gift to indebt customer to you or be able to show your stuff off. Before, during, and after.
· The "Bonus" Gift – Have someone pay for your product and instantly provide them with a limited time free bonus gift.
o Bonus #1 = Get subscribed to our email drip
o Free Ads or Ad Space
· Free Product if you signup – Generate a customer list by promoting a free newsletter or consumer guide to educate consumer on product
Free Stuff – Give away to success! Free stuff here, Free stuff there! Free stuff everywhere!
And with that, you now have 3 more ways to start making more money today. Do let us know about your success with these techniques or techniques of your own that allowed you to succeed.
P.S.
My vacation in Taiwan has affected my ability to post my blog on schedule this week. For my failure, I am giving away a free 15 page info-product on creating your marketing business (6.99 value).