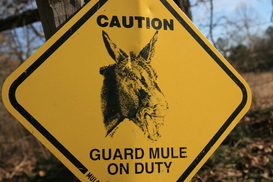 You could have the best copy in the world, but if nobody sees it. You have nothing.
But just how do you get their attention. Just how do you entice them, just how to get them to bite.
Well my friend, you have walked through the right door and met the right man for your inquiries.
Because I have 15 different tips to get their attention. 15 different tips to get your ads noticed. 15 different tips to entice them, 15 different tips to make them bite.
And I will give them to you now…
15 Ways to bring attention to your Advertising.
1. State the Offer
Here you give the offer they can't refuse.
Free stuff. Free information.
Anything they need to make a buying decision.
· The offer consists of the product for sale, its price, the terms of the sale (including discounts), and the guarantee.
· If your offer is particularly attractive, you may make the offer—and not the product or its benefits—the theme of the letter.
2. Highlight the Free Literature
Here you highlight the free literature they get by following the Call-to-Action.
All theirs by giving an email. A phone #. An inquiry.
Giving them anything they need to learn more.
· Generate inquiries by offering
o Free brochure, booklet, catalog, or other piece of sale literature.
o Stressing the offer and center the sales pitch around it
3. Make an Announcement
Here you announce something new.
Something exciting. Something they should want.
And announce what they need to know and do to get it.
· Announce—a special offer, a new product, a new club, a one-of-a-kind event—start your letter with this important news.
4. Tell a Story
This is where you appeal to the fact everyone likes a good story.
You grab their attention with a story with action, romance, etc.
Ending with a cliffhanger, something they just can't miss.
· Use a narrative format to interest and help reader remember it.
· For more on
Telling a Story
5. Flatter the Reader
Let them know that even though it is a mailing list.
You care. You know their name.
And you appreciate everything they do for your business.
· Make it personal.
· Acknowledge the fact that they are from a mailing list, but an important group
6. Write to the Reader Peer-to-Peer
Write not as a writer, but someone who is the same.
Who knows the same highs. Knows the same lows.
Knows what it's like to be them.
· Peers are more receptive to a sales pitch from a peer than from an outsider.
· Example: letters aimed at farmers should be signed by a farmer and written in the plain, straightforward language of one farmer talking to another.
7. A Personal Message from the President
Getting to talk to the man in charge is always better than speaking with his talking heads.
Give this experience to your customer with a personal message from him.
Signed and all official.
· In direct mail, the owner or manager of a business can talk directly with his or her customers.
· Customers like dealing with the person in charge. When the top person in your company signs the letter, it makes the reader feel important.
8. Use a Provocative Quote
Say something so profound or shocking that they can't look away.
Then follow-through with the best copywriting in the world.
That way they have no way to escape.
· Contain news, a startling statistic or fact, or say something outrageous.
· Must raise a question or arouse curiosity to make the reader want to read
9. Ask a Question
Ask a question.
They will want to answer it or to find the answer.
Accommodate them.
· Question leads are effective when the answer to the question is interesting or important to the reader, or when the question arouses genuine curiosity.
10. Make It Personal
Let them hear their name.
Speak to what they want to hear.
Make it as if you're talking just to them
· Use their names.
· Use hand written signature
· Speak to their ego
11. Identify the Reader's Problem
Grab their attention by knowing the problem they have.
The problem they could have.
Or the problem they don't even know about.
· Product or service solves a problem
o create a strong sales letter
o featuring the problem in the lead
o Tell how the product or service solves the problem
12. Stress a Benefit
Stress the benefit that will greatly affect them and their daily lives.
Stress how they can't live without it. Stress how they must have it now.
By portraying a future without pain, without suffering, without knowing.
· To get results, a benefit-oriented headline must appeal to the reader's self-interest.
13. Use Human Interest
Hit them where they are their most vulnerable.
Needing top know they are not alone.
That others have the same fears and problems as they do.
People enjoy reading about other people

· Use anxieties, fears, problems, and interests similar to target customer
· Use dramatic human interest stories.
· Relate it to their lives
14. Let the Reader in on Some inside Information
Everyone loves a secret.
But everyone loves more to learn about a secret.
Give them what they want.
·
A
ppeal to the reader's need to feel special, important, and exclusive.
· Reveal inside information on a sale or product
15. Sweepstakes
Appeal to their optimism.
Their optimism that it could be their lucky day.
And they could be a winner.
A sweepstakes can greatly increase the response to a direct-mail campaign.
There are three ways of structuring a sweepstakes:
·
YOU MAY WIN . . .
·
YOU MAY HAVE WON . . .
·
YOU HAVE WON . . . (Give complimentary prize)
And there you have it.
The 15 ways to grab your readers attention and never let go. Increasing the click-through rate. Increasing the coverage. Increasing the sales. Increasing your business.
How do you grab attention?Let us know in the comments.