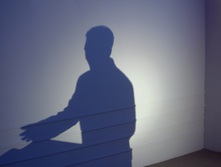 The 10 Things you don't know about writing Speeches How to write a speech?
Speech writing is an art in and of itself.
Due to the fact you are not writing to read, but writing to be spoken.
Because of this, you have to know these
fundamental figures
…
Average speaker - speaks 100 words per minute

20-minute speech - 2,000 words long (Eight double-spaced, typewritten pages).

Best length of time - 20 minutes

20 minutes is the opitmal speech time as any time after is considered long-winded, and any time before is not enough time to portray fully what you want to say. Therefore 20 minute keeps them from being bored, but not wanting more.
But how do you write the perfect 20 minute speech?
Doesn't sound hard but you have to consider these 10 things…
1. Find out What the Speaker Wants to Say
Interviews with the client reveal the basic thrust of the speech and provide most of the facts. Information gaps can be filled in through library research or by browsing through the client's private files on the subject.
2. Know Your Audience
Learn as much as you can about the group you'll be speaking to. This will help you tailor your talk to their specific interests.
3. Write a Strong Opening
An engaging opening grabs attention and gets the audience enthusiastic about your topic.
4. Then, There's Humor
Pepper the speech with little tidbits of warm, gentle, good-natured humor. Not big gags, old jokes, or nightclub-comic routines.
5. Don't Try to Cover Too Much
Break off a little piece of the subject and tell your story with warmth, wit, humor, and authority. Delete trivial information and limit your talk to the important key points.
6. Write in Conversational Tone
Write in a conversational tone. That means short words. Short sentences. Plenty of contractions. Even a colloquial expression every now and then.
Read it aloud. If it doesn't sound natural, rewrite it until it does.

Use bullets, headings, and numbers to divide the speech into sections.
o Use as pauses for speaker to catch her breath between sections.
7. Keep It Simple
Ideally, your speech should be centered on one main point or theme. Give the listener easy-to-grasp tidbits of information and advice.
8. What About Visuals?
In some cases, visuals can be useful. If you want to introduce the new corporate logo, you must show a slide or a chart; words alone can't adequately describe a graphic concept.
Avoid Word Slides!
9. Handouts
Do not distribute your handouts until after the speech is over.
A typed or typeset copy of your speech, cleanly reprinted on good-quality white paper

10. Pick a Catchy Title for Your Speech
The title will be used in mailings, flyers, and other promotions aimed at attracting an audience
There you have it.
The 10 ways for a successful speech to build your listening base, customers, or organizational members.
Now go and take over the world with the most powerful tool at your disposable.
The "WORD".