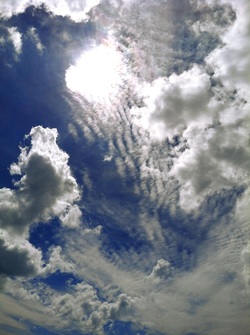 Halloo,

This is my sixth iteration of "Techniques of the Week" which is an ode to simple writing and marketing techniques that can be used immediately with measurable results in the Before, During, and After of your sales process.

Today, we will be going over 3 major parts of marketing that ensures that you will never be left without content, have a uniform marketing policy in place, and how to get underneath your customer's skin.

With that said, let's be off…

The Before – Marketing Policy

Before you let your advertisers advertise, copywriters write, and google adders google ad. You need to know that you have a uniform campaign being run across all your media outlets spewing forth your single marketing message.

Because without a combined effort, you are not benefiting from having a reputation and presentation that precedes you. And without this added effect, it will be that much harder for them to remember you when it comes time for your customers to refer you. As you are just like everyone else.

Having a quick policy book will give your advertisers, copywriters, and google adders reference to build your marketing message further and let people know exactly what your business is about. Avoiding alienating customers by using marketing faux pas. Building your reputation as the person to call for business.

What it's all about…

When creating your policy just have an idea of:

· What is the marketing message you want to say to your customer

o Cheapest Prices

o Best Warranties and Guarantees

o Most Trusted

o Etc.

· What is the atmosphere you want to create when people are dealing with your company

o Safety

o Comfort-ability

o Rugged and Tough

o Reliable

o Etc.

· Will this marketing tarnish or give mix messages about your company

o Sex sells, but do you want it associated with your company

o Is this marketing controversial or unethical

o Do we offer the cheapest prices, but make people pay more for shipping

Marketing Policy – Does this advertising meet what the company expects and represents… Of course it does!

The During – Build an atmosphere to your product

Building an atmosphere directly relates to your marketing message and could be the most important part of your company. Because the atmosphere you create is what brings your customers back.

Just as a film affect the way a person feels during viewing it, you must instill the same theatrics to your business. The atmosphere you create affects all five senses, taste, smell, touch, hear, and seeing. And if you get it right, you get referred by your customers because they want to share the experience and atmosphere with their friends.

In the other direction, if your company isn't on par in any category, it could negatively affect your business. One bad experience could cost you hundreds of customers because people love to share bad experiences rather than good ones. And each new person told is a potential loss as they will not choose you based off what their friend told them.

How it works

Entrench customer in your product through their five senses. Ensure they know exactly what it feels, tastes, and smells like.

And to do that you just have to answer a few questions about the atmosphere you want to create and how you can make it for your customers.

Such as:

· What is it that you want your customers to feel when they use your products? And when they are doing business with you?

· How can you take those feelings and create an experience that makes them feel that and want to share it with their friends?

· Techniques

• Audio Email with written paragraph as you speak. End with a video of product.

Atmosphere – Bring the theater to everything you do as the atmosphere you create will be what they remember most


The After – Everything is Marketing

Everything is Marketing.

This simple quote establishes how important marketing is to your business.

But is actually talking about how everything you do can be considered marketing.

Everything from processes you do, the charities you give to, to the business trips you go on. If its record it, it can be turned to marketing. This technique is training your eye to not take things at face value, but to look deeper with a marketing eye.

A marketing eye that sees how anything and everything you do can be marketed as a part of your business to reinforce your reputation.

How it works

Record everything.

· Training events

· Processes

· Sales Calls

· Operations

· Business Trips

And turn it into marketing or training material as one technique and event can boost the whole organization overall. Or affect one more prospect to become motivated to buy because they like what you're about.

Everything is Marketing – If it happened, market it. If it didn't happen, market it.