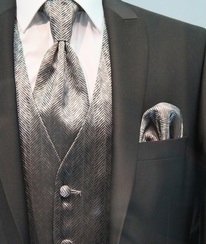 More often than not, other people are in charge of how others see you.
And they do this by telling others all about you.
Which is why it is so important to understand the categories that people judge you on.
So you can ultimately avoid creating a bad reputation that you can never live down as only one incident can affect you for the rest of your life. So here it is...


The 7 ways to be Professional and Maintain your Image.
Being thought of as a professional is more than doing well in your field.
You have to do more.
You have to convince others that you are a professional.
And to do that, you have to excel in each of these areas:
1.
Quality of Work
The number one fundamental of being a professional is to be good at what you do. If your quality of work is bad, then your professional image will be bad. As people will view you as someone who is incapable of doing your job and acting on what you say.
2.
Responsiveness and Customer Service
You have to be responsive to your client's needs. If you aren't communicating and adapting to what your client wants from their professional, you can expect that they will not call you back or refer you after they are done with you. For example, one client will need and want to only know important details and updates of what you are doing for them, while another will need to be updated almost daily as they want and need the constant communication.
Therefore…
· Do what you say and most people will be happy. Go the extra mile and you might just get a lifetime customer.
· Respond to e-mail and phone messages promptly
· Follow up with clients after a project to ask for their feedback
· Make recommendations and offer solutions to problems
3.
Accountability
Being accountable is very important. Many people respect people who face the music. And don't like those who try to slip away from responsibility and accountability.
Not only is it important for others, it is important to not only face your failures, but to actually use them to understand yourself better and your actions that led to those failures. As in my own life, I learn so much more from constructive criticism and my own failures.
4.
Overall Presentation
Presentation.
Presentation is the most important piece of being considered a professional.
This is due to the fact that no matter how good you are at what you do, if they think you don't look the part, they will not hire you. This may not be fair, but that is the way things works.
Now presentation is not just a PowerPoint, it is every avenue that your clients may interact with you and your image. This includes your web site, marketing materials, proposals and project plans, portfolio, voicemail message, e-mail signature, your look and voice when you meet with clients, and any other way your prospects interact with you.
5.
Communication and Listening Ability
Looking the part of a professional, you have to communicate clearly, concisely, respectfully, and responsively.
Which goes hand in hand with your listening ability. As communication is a 50/50 exchange. If you are talking more than your client, you are not effectively communicating.
As how can you have any idea of what they want if you are talking at them?
That is why it is important to consistently ask questions to hear what your clients have to say and to ensure they understand what is happening.
6.
Social Networking Personas
Where your professional image can fray is when it comes to your online profiles. No matter how private you believe your profile is, it will get out.
And this can damage your professional image quickly and irrevocably as it is impossible to have something taken off the internet.
Which is why no matter what you do, you have to run your online presence with a PR sense of mind. As one faux pa and become who you are.
So always consistently be professional and genuine.
7.
Reputation
It is so much easier to have your client be sold on you before you even show up than it is to convince them when you are there. Especially when someone refers you or talks you up.
And to be sold before you get there is through your reputation. It is a virtuous circle that perpetuates itself as people want to know you and people want to work with you as a professional.
If you are interested in more about Reputation and its management then check out last week's blog post on
IMAGE MANAGEMENT
.
And don't forget to subscribe for next week as we wrap up our 3-part Image Management Series.