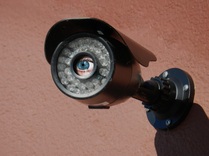 Image management used to be much simpler. Before. You could have a private life and it would not affect your career and people's opinions of you.

Nowadays…

Private Life is Disappearing.

You can't go anywhere without someone somewhere collecting information on you. Physically or Digitally.

In fact, you can't post on Twitter without the chance of getting backlash for an opinion tweet.

Actually, you may not even be on social media, but may have had a picture taken of you with someone else, and the next thing you know. Facebook knows you.

Even if the picture is really embarrassing!

The worst part?

It's there forever.

Which is why maintaining a professional online image is very important to your career. Important to impress recruiters when they search for you online. Important to impress clients when looking for your services. Important to your success.

Therefore, avoid damaging your image and maintain your image management with these fine tips.


#1: Everything you say can and will be used against you. So do NOT post comments that are detrimental to your reputation and are unprofessional.

This may sound familiar and holds true in court as well as your online image.

Because people will judge you solely on what you post about yourself and especially what others say about you.

In fact, anything you have written in life such as college papers can in fact be dug up and used against you.

Meaning:

Do NOT post subjects and opinions that can anger others and be considered insensitive and juvenile. Avoid politics, religion, and others.

This does not mean you cannot have your opinion. The idea is to avoid permanently being judged for an opinion you had years ago because it is associated to your social media and easily searchable. Because opinions change, but changing first impressions can be painful.


#2: Do NOT post objectionable material such as pictures, videos, and other media.

Avoid many topics and pictures that can give the wrong impression. Because everything and anything can be taken out of context, twisted, and advertised as fact. This includes videos, pictures, and other media that can misconstrued.

Meaning:

Every time you post pictures of being trashed and posting to all your friends that you blacked out. To include the pictures that they post which you have no control of. Will be on the internet and be seen by all current and future potential employers and clients. And no one wants to entrust their business to someone who can't control their "intake".


Tip No. 3: Try to avoid joining groups, fan pages and applications that are detrimental to your image.

Setting your profile to "private" does not mean it is private. Many times it's shared through channels that are less than reputable. Also you can accidently accept friends who you do not know well and could be a potential employer or current employer collecting dirt from your profile.

Meaning:

Do not join controversial fan pages, groups, and applications that others can fuss over. Many times, people will look for any reason to complain and having liking risqué content gives them fuel for their fire.


Tip No. 4: Provide useful information to the communities that your online image tailors to.

If you're a Financial Expert, and you want to impress clients or other financial experts than post consistently articles that are useful to them. If you are a psychologist, then post shareable content that pertains to what potential clients would enjoy. Having a long line of posts that are useful creates credibility and makes you a Thought Leader.

Meaning:

Post content that is useful for others. But this doesn't mean you can't have artistic flare. It is important to differentiate and get your content shared. So make sure all your content is entertaining and allows others to want to share it. Because one Viral Video can change everything.



Tip No. 5: Request recommendations, join groups and answer the questions of other users after creating your social media.

Participating online can be extremely helpful in building a professional online image. Writing articles displays leadership and knowledge in your given field can build a following that loves what you do. You also should contribute to the community by commenting on others articles and answer questions.

Meaning:

Be a part of the community you work in and create new content to help spur creativity in others. This lets you grow as not only a professional in your field, but an expert.


Tip No. 6: Strategically write and publish in industry-related publications.

The more credibility you have, the more business you have. This is true in all aspects of life.

Therefore you have to publish your work in trade journals, magazines, and other publications that get you in front of the people who will value you most.

Meaning:

Make samples and get in with the publications best. If you're a photographer, get featured on reputable photography site or magazine. If you're a business person, do a conference or seminar. If you're in education, get published in an academic journal. Once it's published, use it in all your marketing to boost your appeal and professionalism.


Tip. No. 7: Build a website that showcases you as a major player in your field.

It is not the person who is the best at what they do that wins in the real world. It is the one who is most publicized to be the best in their field.

Meaning:

Do everything in your power to showcase your ability to the right people and you will have a higher chance to make it to the top. Market yourself as a professional. Build yourself as a Professional. Network yourself as a Professional.



Final thoughts…

Be diligent in your career and your image.

No one will manage your career for you.

But they will manage your image into oblivion.