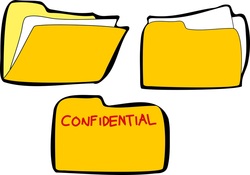 A How-to Guide in using Info Products?How to Acquire Prospects with an Info Product?
One of the best ways to create new clients is to write Infoproducts that people want and sell them at a discount. Or to be even more effective, you can give them away for free.
But what is an Info Product?
An Info Product is a book, e-course, or other form of informational or educational material that is created from real word experience versus academic which may not work in the real world
Why they are great?
Why it is great for building new business is that you are positioning yourself as the expert of your industry, but also not trying to hard sell yourself. Instead, giving away useful information that can help people with or without your service. And that is the key.
With Info Products, you give them a taste of what you offer, but never give them the full experience until they come back hungry for more which is where you upsell them on a package, service, or another info product.
Why you need to start using them in your business now?
You are an expert at what you do.
You have all the information you need to create your very own.
All you need is to put it in a readable format and market it to the world.
Showing you are the expert to bring in more and more business.
And watch as you…
· Increase your business by as much as 300%
· Position yourself as the expert of your industry
· Pique the interest of people who actually want your product
But now to the nitty-gritty...A How-To Guide to using an Info Product to drum up new business:
1. Create info product of how to solve a problem or fear of a target market
a. Examples
i. 7 ways to destroy back fat
ii. Tax Slashing Secrets of the rich revealed
b. Then Market the Info Product as a separate entity from your business
i. Have them sign up for that free info product through mail, landing page, website, and other medium
ii. give a free trial or service
iii. sell them the product
iv. sell them more expensive products
v. turn them to champions and give them promotions and discounts to champion your business (50% discount for their friend)
Places to use Info Products while Turning Suspects into Champions
1. I.e.: Suspects – Free literature(Report, letter, info product)
2. Prospects – 79-149 dollars for self study courses (Programs and classes)
3. Clients – 500-2500 dollars for Group Training Program
4. Champions – Promote group training program/strategic partners for referral benefits
*Packages – be specific about what you offer in the package
*Use a Marketing Funnel with material for each step in the client process. To include the suspect, prospect, client, regular and champion. (i.e. Marketing Kit)
Have more questions about Info Products?

How to Format? What to write about?

Then contact me and I can give you a complete rundown.