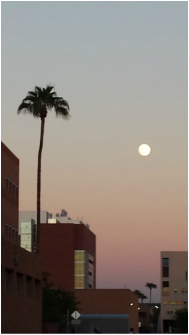 Here I am.
Brain-dead…
Staring at the blinking screen of my computer…
Robbed of my muse… my inspiration…
I think back to a simpler time… when words flowed from my imagination like a torrent.
That torrent… long run dry… squeezed of every ounce of creative energy.
Leaving behind, but rocks.
Scraggly rocks that rub the feet raw while searching endlessly for new inspiration...
"AAAAH", walking away from that dreaded computer with only hours to go before my deadline…
"What to do… what to do", as I reach into the fridge for my ham and Swiss sandwich. Turning on the coffee maker for that all too familiar sound.
Thinking… ham and Swiss…plus coffee … the Writer's Go-To Comfort from Writer's Block.
Staring into the brown quagmire as its drips from the heavens. Looking… Looking for the answers…
Turning to look over my phone…
Biting into my ham and Swiss…
Storytelling.
The most important part of captivating an audience.
Is telling them a story that inspires them. Arousing their interest and never letting go.
Ever wonder why scientific journals and technical manuals are so hard to read?
It's because there are no stories to speak of. It's written in the most opaque language with the most monotonous voice with no beginning or end. Just information for informations sake. Which has its own positives, but more often is plagued by negatives that make it only withstood by the most astute.
Telling your audience a story is what the best movies, music, and copy do. Written to entertain, but also to persuade and inform. This is the art of storytelling for your business and ideals. This is true even to the standards of marketing and copy. Only the best storytellers have the best marketing. People buy some products on price and need. But more often they buy the story that the company tells. The history of what they do, of who they are, and what they stand for. Weaving stories into your marketing allows your clients to connect with your message and makes them want to be a part of what you do. Gives your employees something to aspire to, to work towards, and to uphold. And even though technology changes, we very much stay the same. Everyone loves stories. Everyone loves to have a hero to root for, a villain' to hate, and be able to follow their fates.
But how do you incorporate a story into your message that people want to hear?0

Think of your story in a holistic way. What story are you trying to tell. Who, what, where, why, and how are you trying to incorporate your message into your story. And In a way that puts your target audience into the shoes of your character and follow their story. This holistic way directs the rest of the steps and structures them to your goals and outcomes keeping them from being haphazard.
1st
You create a character to follow and can be first or third person depending on your copy. If you want your audience to look through the eyes of your hero and do actions they do and experience their success first-hand then use 1st person. If you want your audience to be outside looking upon your character to set the stage that they want to be just like them and experience the happiness from the success they had using your product or services. Then use a 3rd person view.
2nd
Present the trouble or problem that your character has to deal with that is relatable to problems that your target audience have themselves. This should be a challenge that your specific product or services solves. Here you tap into your target audiences fears and frustrations.
3rd
Present the motivations that lie behind your characters actions. These motivations should mirror or be parallel to your target audience's motivations. This way, the audience relates to your character and inclined to follow his actions and be more flexible to new introduced information.
4th
Propose the setting for the character. This can range from fantasy to real, but should be directly relatable to your target audiences' real life. This way they can seep deeper into the story and feel at home. Drawing real emotions, habit cues, and situations from the audience.
5th
Once the setting is in place, you solidify the challenges with the obstacles associated to it, identifying the root causes, introducing the villain, and painting a picture of damnation for the audience to want to solved and be saved from. Here you can foreshadow the solutions to the challenge and how it overcomes the obstacles painting a picture of hope, but should be effectually introduced in the next step, The Climax.
6th
In the Climax, you have you hero, your product, face the villain, your audience's frustrations and fears. Having it hit a feverish pitch and an almighty crescendo. Explaining in great detail how your hero, your products and services will save their day. Making the success and triumph of you're hero, the success and triumph of your prospective clients. This will inevitable make your audience want to experience it themselves and excited to know how they can.
7th
In the closing, you bring closure. You bring your call to action. You give your audience the takeaways of what they need to know. Of what you would like them to take away. Or give them the call to action, where you give them the next step. A place to unleash their motivation upon. Be it a transaction page, a site to check out, and free Infoproduct to download, or someone to contact. It's the precarious part where you win or lose your audience.
Incorporating stories into your media will boost your response rates heavily. Helping build your business and make you more money. As people care more about your product, and will retell your stories to others. Making success yours.
*CRASH*
Like a lightning bolt! It hits me.
Nearly dropping my ham and Swiss.
I run to my computer and strike the keys, embedding my words to the page.
Ideas emerging, ebbing and flowing with the demise of my writer's block.
Eureka! I have done it.
And all I needed was an update from my
RSS Feed
.
Outline Steps for your Story Driven Copy.
Step 0: Holistic Notion
Step 1. Character
Step 2. Challenges
Step 3. Motivation
Step 4. Setting
Step 5. Obstacles
Step 6. Climax
Step 7: The Closing
Do you have a story to tell?