The Knowledgeable Writer that can write for you in Electrical Engineering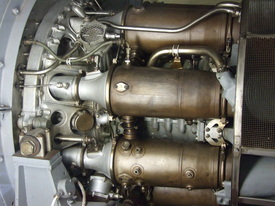 Electronics engineers carry out many important duties as part of their regular job description. On an average day, most of these professionals will be expected to design, assess, test, and supervise the creation of electronic equipment. Many electronics engineers are also involved in developing broadcast and communication systems, whereas other develop computer hardware.
With so many important tasks to carry out, many of these professionals struggle to find the time to write concise, easy-to-understand documentation. A technical writer can be the ideal solution for whatever your project needs, as a cost effective solution for writing the quality content essential to your profession.
The Benefits of a Professional Writer for Electronics Engineers
The topic of engineering is often complex, regardless of the subcategory that you might specialize in. There is a massive deal of scientific knowledge involved, and trying to get someone to write your documentation for you who doesn't have the right experience can lead to unclear content. However, attempting to write important things such as user-manuals, reports and instructions, as an electronics engineer can be complicated. These professionals are used to working with specific terms within your field that the layman might not understand, creating a gap in communication.
The average technical writer can:
Create concise and clear documentation regarding the crucial components within an electronic device, including diodes, transistors, printed circuit boards (PCB), and integrated circuits.
Provide reports on various specific areas of electronic engineering such as instrumentation engineering and control engineering.
Conduct the correct research on essential areas of your profession, including signal processing, and telecommunication areas of engineering.
Offer a beneficial image of the company in question, to encourage more potential customers that you are the right company for them.

Technical writers can provide the electronics engineers that they are working for with the extra time, and research they need to make a decent job sparkle. The right technical writer can offer you more than simply adequate documentation.
And for an Above-Average Technical Writer,
LT Technical Writing
can offer expert analysis and deep conceptual knowledge of your particular area of expertise, that can be translated into more accessible reading material.
LT Technical Writing
will carefully select each word to ensure that your business provides only the most relevant and reassuring information to its clients. Even writing the instructions and reports that create concise directions for your fellow workers.
So if your need of a knowledgeable technical writer then please contact me for your next project.
---