Outstanding Technical Writer for Database Managers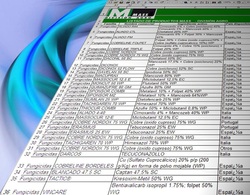 A database manager is responsible for a significant deal of important work within a company. In a world that runs with a massive deal of dependence on technology, database managers can help to make sure that all of the correct information is organized, stored, managed, and accessed correctly. This is generally a role that is required in companies that needs a lot of information to be arranged into documents and reports, which is where a technical writer can be so valuable.
Database managers work in various industries, from media companies, to public sector organizations, marketing companies and financial institutions. However, when they're busy making sure that everything is running according to plan, they may need the help of a qualified and knowledgeable individual to ensure that the information they are managing is clear, concise, and accurate.
The Importance of Technical Writing for Database Managers
In the industries of today, budgets are smaller than ever, but there is still a significantly high degree of pressure to succeed. Hiring technical writers can help in preventing an economic downfall within a company by representing a valuable investment. Hiring a technical writer who knows all of the important information regarding database management, and how to explain complex concepts in a simple manner, can be one of the best choices a company makes.
A technical writer for database managers will have a profound knowledge of data integration, relational databases, and client/server interactions. In fact, most technical writers that can be accessed today are just as savvy and computer literate as many software professionals.
The Benefits a Technical Writer can Offer
Obviously, you need to make the decisions that best benefit your company, and to do this, you will need a general understanding of what a professional writer could do for you. A solid professional writer should be able to provide you with:
Problem solving skills, potentially helping to manage mainframe data warehouses and OpenVMS databases.

Time management skills, perhaps in dealing with information relating to the hierarchal database.

Resourcefulness, so that they might research information to help construct documentation regarding the best high performance database.

It's always a concrete idea to look for a professional writer with expertise and understanding within your particular field, as you will be able to rest assured that they understand the complicated information that makes your job so challenging. And LT Technical Writing can assist with writing a variety of documentation, from leaflets, to guides, to software information.
So if you need a knowledgeable technical writer, contact me for your next project.
---