Technical Writer for Business Operations and Administration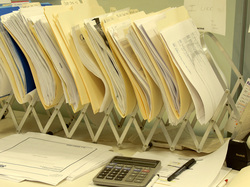 People in strategic management roles need to be confident that their communications are clear and effective across the board. It is essential for businesses that their specialized teams are able to efficiently exchange information without getting tripped up by confusing terminology or different ways of saying the same thing.
Don't delay! Your business can benefit
immediately
from the services of an experienced technical writer who knows how to tackle complicated concepts and translate them into language that everyone involved can understand.
Whether it be an internal announcement of a policy change, a progress report for a project, a directive to a business area, or a presentation to a client, you need to be sure your written communications help drive the process forward—not hold it back.

What can a knowledgeable, highly skilled Technical Writer provide?
In addition to ensuring high-quality style and impeccable grammar, a professional technical writer can help you address the following key areas of potential concern in your business:
A skilled technical writer can provide a level of consistency across your business communications. You want everyone to understand each other and have a common frame of reference when it comes to your documents and exchanges of information.

Improve the effectiveness of your analyses and reports by making sure your message is clear to all audiences. You don't want one team falling behind because of a lack of clear, effective writing.

Achieve your business objectives more quickly by eliminating the need for costly back-and-forth discussions about technical terminology that a skilled technical writer can break down into simpler, more universally accessible language.

The Bottom Line
Don't let your business operations get bogged down in time-consuming writing, re-writing and editing. Increase efficiency by letting an experienced technical writer streamline your communications.
So if you need a knowledgeable technical writer, contact me for your next project.
---