The Technical Writer you need for Medical Regulators and Regulations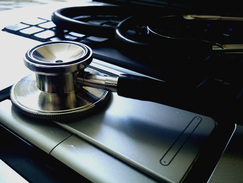 A medical regulator has the responsibility of coordinating actions to ensure that patients are matched with the correct level of care for their health issue or ailment. The process a medical regulator is in charge of matches the patient with the treatment facility that has the service support capabilities to assist them.
In the midst of all this, when exactly do you find time to write the appropriate documentation to help your company or organization? This is where hiring a professional writer comes in to the fold.
Why Use a Professional Writer at All?
Medical regulators can use professional writers to help them deal with the documentation required various different areas of medicine, most of which are complex and require a high level of education and prior knowledge. You may already know what you need out of a technical writer:
Someone to write user guides for a certain clinic practice.

Someone to prepare carefully worded proposals to transfer a patient into neurological or respiratory care.

Perhaps you simply need someone to write leaflets or information booklets for patients requiring psychiatric or cardiovascular assistance to help them understand and cope with their condition.

A professional writer can help to bridge the gap between the services that you are offering to patients and clients, and the clients themselves, making the whole organization run more smoothly. Professional writers offer you a standard of skill that you cannot find anywhere else, and when you hire one who has a vast understanding regarding the medical industry, you can rest assured that you are obtaining the exact talent that you need.
When should you hire a Professional Writer?
Generally, technical writers who have experience in writing for the medical field will have a wide range of knowledge and consumer-compatible language to draw upon, because they have worked on many projects in the past. A professional writer can create solutions to problems that you haven't even encountered yet, organizing documentation that makes terms like musculoskeletal and diabetic ketoacidosis more accessible to the general public, and less frightening for those who are already feeling unwell.
The best time to hire a professional writer is, in short, as quickly as possible. Not only will your service end up providing a better result to those who access it, but the quicker you hire your writer, the more time they will have to garner a profound understanding of your ambitions and professional goals.
So if you need a knowledgeable technical writer, contact me for your next project.
---