Knowledgeable Technical Writing in Chemical Engineering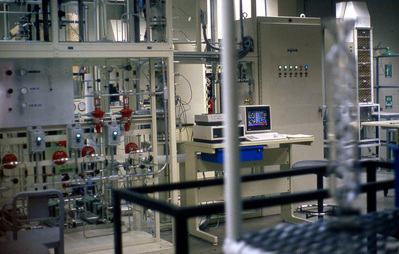 Chemical engineers are experienced professionals who regularly influence the technology industry. They come up with innovative ideas, and design the necessary process for transforming, producing, and transporting chemical materials. Many chemical engineers are often referred to as 'universal engineers' because they have such a wide range of abilities and knowledge.
However, with such an in-depth training in the world of chemistry, biology, math, physics, and engineering, it can become difficult to find the words for communicating with industry professionals and everyday people alike.
What Professional Writers can provide
Professional technical writers can provide a form of communication wherein technical and non-technical terms can be explained clearly, and concisely. From biotechnology, to electro-chemical engineering, a professional writer understands the various aspects and subcategories of a chemical engineer's profession. However, technical writers are also incredibly well versed in the realm of language. Because of this, a professional writer can research and discover the perfect way to explain facts about science and technology in a simplistic and easy-to-digest manner.
The right writer can:
Effectively communicate information regarding fluid dynamics, materials science, and particle technology in simple and accessible language.
Keep your audience in mind so that they are always the focus of your important documentation.
Make use of charts, tables, graphics, columns and pictures to actively explain a phenomenon or concept.
Create an emphatic and impressive presentation of data, facts, and descriptive details.

The Professional Technical Writer
A professional technical writer for a chemical engineer doesn't only create content for the general public on behalf of that individual's business. Most technical writers will also help to provide documentation for the professionals within the same field of technology and science.
Several businesses benefit from using technical writers to help them create documents in the form of handbooks, manuals, and employee guidelines. The right technical writer can communicate facts and information about areas of thermodynamics and nanotechnology to management, employees, and/or clients.
So if you need the
right technical writer
than please contact me for a project...
---