A Professional Technical Writer for Dentists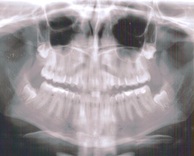 Technical writers use the skills that they have gathered through studying complex information in highly specialized fields such as science and medicine, to bridge the gap between consumer and product. Medical technical writers for dentists, are a specific category of technical writer with expertise in the medical field.
Hiring a technical writer and utilizing their various talents can be one of the most beneficial economic choices a company makes.
What does a Technical Writer for Dentists do?
A technical writer for a dentist spends his or her time either creating original content based on highly specific and in-depth detail, or editing the work of expert dentists to make it more accessible. A technical writer is capable of creating any array of important documents, from brochures to complete books tailored for use by the average person.
A technical writer may create articles for medical journals, grant applications, trade publications, training materials, and even documents that could be used by the government. Technical writers can:
Write concisely and clearly on complicated topics without sacrificing quality.

Create documentation that includes the important and relevant information of their scientific field whilst using language that is accessible to a broader consumer base.

Offer high-quality content that reflects well upon a company and encourages audiences to place their trust in that organization or business.

The Key Skills of a Technical Writer for Dentists
The key skills that are required from any technical writer within a specific field include expert analysis, keen research, and communication. Medical technical writers provide information with a deep understanding of medical terminology, and although they may not have any specific certification indicating their expertise, they will typically have an extensive background in their chosen field. Generally, a sterling technical writer will be well equipped with various useful and invaluable skills, including:
Problem-solving abilities
Adept skills in social interaction
Time management skills
Resourcefulness

Basically, a technical writer can be the person that bridges the gap between a user and the product that is being pitched towards them. In the case of dentists, this can be in regard to specific types of treatment, tooth-related care, and products. Sometimes, the right documentation can make or break a product, so it makes sense to invest in a talented technical writer that can inform your users of what you can do for them, and why they need your services.

So if you need a knowledgeable technical writer, contact me for your next project.
---