A Knowledgeable Technical Writer for Mechanical Engineers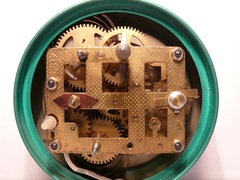 Mechanical engineers, just like various other kinds of professionals, are part of an industry that regularly produces documentation. The field of mechanical engineering is vast, including a strong understanding of material science and physics when it comes to creating important machinery and tools. However, there is more to a mechanical engineers' career than simply building, designing, and analyzing equipment.
Behind the curtains, there is also an astounding deal of paperwork to be done, which is where a technical writer becomes so useful. Whether you need user manuals, professional proposals, or training materials, you can benefit from the expertise only accessible with a technical writer.
The Benefits of a Technical Writer
A technical writer is the individual who can ensure that your documentation remains accurate, easy-to-read, and completely user-friendly, so that your company continues to give off an air of professionalism. Remember, once a document leaves your office, whether through the electronic airwaves or by print, it's capable of damaging both your image, and your reputation. Just some of the documentation that the right technical writer could offer your field includes:
Training materials, both for instructor-led courses and e-learning opportunities
User manuals and reference guides
Procedure and policy manuals for workers and staff
Product specifications for users
Corporate annual reports or requests
Sales reviews and proposals

The most important thing to remember about hiring the right technical writer, is that they should have an impressive degree of knowledge regarding your specific industry. You should always hire a writer that knows about the details of mechanical engineering. Your technical writer should also be aware of some of the courses of study included within the field, such as kinematics, thermodynamics, and fluid engineering.
As a mechanical engineer, you understand all of the aspects of building, and assessing various pieces of equipment and machinery that are needed across numerous fields, from industrial machines to production plants. However, you may not be as versed when it comes to getting this information down on paper in a way that is not only detailed, but also easy to follow.
Conveying the Proper Message
Remember, all of the people who read your documentation may not understand the aspects of material science, technical drawing, and energy in the same manner as you. That means that you have to provide content that they can read, and understand to bridge the gap.
LT Technical Writing
offers all of the tools that you need to provide effective, readable, and professional documentation.
So if you need a knowledgeable technical writer than
please contact me for your next project.
---