A Proficient Technical Writer for Programmers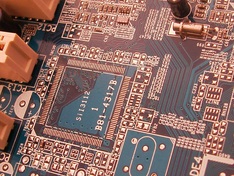 Most of the time, a computer programmer designs software programs and develops user interfaces so that users without the same level of technical expertise can use that software through simple point-and-click actions.
Usually, a graphical user interface acts as the translator between the software code and the user, negating a further need to know the command structure of technical language. However, who do you turn to when you need a translator to explain the work a programmer does? This is where technical writers come in.
Like any other profession, a technical writer needs to master certain skills to be a valuable asset within a team. The world of communication and technology has evolved dramatically over the recent years, and in order to assist programmers, technical writers can provide an understanding of the technology used to create the software you provide, that spans beyond complicated terminology and allows complex matters to be accessed by regular people.
The Benefits of Using a Technical Writer as a Programmer
A technical writer who has advanced knowledge regarding the world of programming will possess a certain number of essential skills including:
Writing skills – A technical writer's skills with the written word should never be overlooked. Although they need to understand your industry, they also need to be able to write in a clear and concise manner, so as to convey information to a variety of different audiences.

Technical skills – A technical writer's technical skills will vary according to their subject matter. In regards to programming, they may have a vast understanding of how certain algorithms work, or how to explain a program to the average user so that they can get the most out of your product.

Communication skills – A technical writer can provide you with a wide range of different documents to help improve and expand your organization. From leaflets explaining the work that you do, to guides explaining script and HTML. A technical writer could even write the information that comes with a piece of software to inform a client how to use their new program.

The better the person who writes your documentation understands the technology that you use, the better that documentation will be. At LT Technical Writing you get a writer who has knowledge of coding, programming tools, and algorithms, can you to deal with highly technical projects such as application program interface documentation (API) and even software development kits.
So if you need a knowledgeable technical writer, contact me for your next project.
---