A Technical Research Writer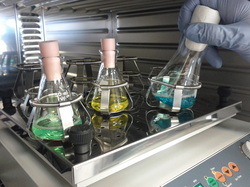 There are a plenitude of important professional industries that will require research to be completed at one time or another. Whether you work within a valuable technology firm, or as part of a medical team, extensive research may need to be done about a certain topic in order to help you do your job better.
For example, lawyers need researchers to look into case files and find out information for them about disputes. On the other hand, business owners may need a marketing analysis to be completed for the successful growth of their company. Whatever your needs, a professional writer may be the ideal option for you.
What a Technical Writer can Offer You
Although there can be some advantages to writing your own documentation, nothing quite beats the dedication and expertise afforded to you by a professional writer. These are individuals who have had the experience and training to provide you with the best possible content, on your specific topic. A professional writer in the research field can also help you to generate important documents faster. This means that you can complete more work within a shorter space of time, as most industry experts know, time equals money.
A professional writer for people in need of research can:
Ensure that your topic is properly assessed, summarized and returned to you in a form that is ideally communicated and easy to understand.

Offer you documentation that helps you, and your business to look sharp, while freeing up time for you to complete other important tasks.

Read scientific journals or important casework for you and then summarize the key information so that you can move through your work more efficiently.

Provide a researched and summarized analysis of your particular market in order to boost the effectiveness of your company.

Therefore, LT Technical Writing can be ideal for your research on a wide range of different topics, as he is capable and diverse within any writing task you need.
So if you need a knowledgeable technical writer, contact me for your next project.
---