Professional Editor for Technical Writing (Technical Editor)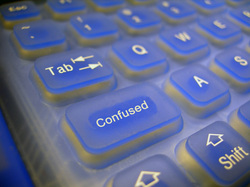 As a technology professional, you need to be certain that your professional writing accurately reflects the needs of your enterprise. It is vital that you have clear and accurate communications when it comes to describing and documenting the technical products and services you are offering.

Your organization can benefit today from the expertise of a professional Editor for technical writing who possesses a comprehensive understanding of the technology landscape and best practices for communicating technical issues—both internally and to your customers and clients. Such a Technical Editor can help prevent frustrating and time-consuming back-and-forth debate over confusing terminology, allowing you to focus on the most effective ways of successfully conducting your business.

Whether you need to ensure the quality of your technical writing for inside business purposes, explain a complicated engineering concept, medical product, or academic topic to a client or customer, a highly skilled Technical Editor can help make the process easier and ensure a high-quality result.

What can a highly competent, detail-oriented Technical Editor provide?

In addition to ensuring impeccable grammar and maintaining a high standard for your technical writing, a professional Technical Editor can help you in the following important areas:

● Staying Current. A professional Technical Editor helps you remain up to speed with current and emerging technology trends, allowing you to quickly address questions or concerns about new technologies as they arise.

● Speed and Efficiency. You can't afford to waste time deciphering complex terminology and then translating it into language that your employees, colleagues and customers can understand. An experienced Technical Editor can help break down knowledge barriers and develop more effective documents and communications.

● Better Customer Relationships. High-quality, understandable technical writing will allow you to have a clear, straightforward line of communication with your clients and customers. This will foster a sense of comfort and peace of mind, leading to a more positive, stress-free atmosphere when it comes to finalizing a pricing structure for your products and services.

The Bottom Line

Don't allow flawed or confusing technical writing stand in the way of your success! Let a skilled Technical Editor evaluate and improve your communications by making sure you achieve the right level of clarity, audience appropriateness, accessibility and overall effectiveness of all your technical writing.


So if you need a knowledgeable Editor, contact me for your next project.

---