Professional Medical Technical Writer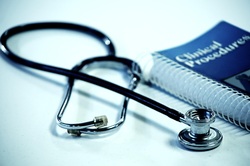 Medical science is a complicated arena to understand and a complex subject to explain. It is the job of a powerful technical writer to make these complex issues accessible to his or her readers. Medical administrators can benefit significantly from the advantages of hiring a talented and experienced technical writer to form a vital part of their team. They can help you to bridge the gap between a medical organization and the individuals that they need to reach.
What does a Technical Writer provide?
A truly terrific technical writer provides a wide range of benefits, including:
Professional presentation and formatting. The right technical writer will ensure that the information that they provide is presented in the perfect way, from choosing the right graphics, to the perfect font and the ideal layout. Your documentation is an essential part of representing your business, company, and organization, so it is essential to make sure that it looks the part. Professional looking content will always yield the best results.

Effective communication and clarity in writing. Creating important content is one thing, but that content becomes useless if your target audience is unable to understand and absorb the information they are being given. A talented technical writer provides you with the ideal selection of words and grammatical expertise to get your point across and benefit your readers. Although it is essential to know what you are writing about, it's also important to make sure that you know how to write it in the most effective manner.

A unique perspective on documentation. By hiring a technical writer with expertise and knowledge within particular fields, you can rest assured in the knowledge that they are going to give you a unique, yet informed perspective in any content that they produce.

Imagine that you need to express the importance of a certain new drug or pharmaceutical, or enable your audience to know just how integral it is to attain regular checkups from their physician. Your technical writer will bridge the gap between product and market in an efficient and sophisticated style, supplying your audience with information and, of course, the drive to purchase.
A Brighter Future
Hiring an experienced technical writer could be the most beneficial move your company has made for itself in years. They provide you with expertise and skill that cannot be accessed anywhere else, and mean that you can potentially boost your sales, increase your target audience, and expand your reach further than ever before.
---