An Economics Technical Writer that Delivers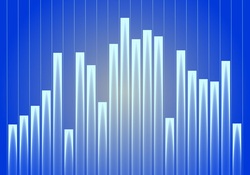 The economy is experiencing some of the most complex circumstances it has ever seen, mainly because of historic debts, high taxes, and regulations that are curtailing jobs. There is a concern regarding whether the global economy will be able to continue thriving, or at least not collapse rather, in its current climate. Figuring out how to understand and describe the economy is a difficult task – even for someone who makes a living in this area and has a passion for doing it.
Hiring a professional writer to help explain and research the topic pertaining to the economy can be a fantastic choice for a company to whom the economy raises a vital issue. Not only can technical writers in this domain provide the knowledge and experience required at a higher level, they can also ensure that the documents they write are accessible to people who do not fully understand the economy, so that you can reach a wider audience.
Why an Astounding Economics Writer earns their Keep
Many educated individuals are capable of writing and reading well, but sometimes, writing technical materials regarding the economy, in the form of graphs, statistical documents, and predictions for business numbers, GDP and PPP, can require a very specific set of specialized talents.
A professional writer will help your business to communicate:
The various implications of gross domestic product in different countries and how that GDP has an effect on the global economy.

The statistics that contribute to purchasing power parity (PPP) and how this factor is paramount to the overall understanding of a region's economic power.

They can help describe and explain the features that are being shown in economic graphs to point out areas that are falling to the general public, as well as highlighting areas which may need further examination in future economic study.

The difference between industry specific jargon and the information that many people should or do know in regards to the economy and the troubles that they are facing within their local area. Not only this, but on a macro level as well.

A Picture or a Graph Speaks a Thousand Words
So LT Technical Writing will use a mixture of graphics and words to communicate the important topics of your economics more effectively. As words are not always the ideal way to convey an idea when it comes to explaining a complicated concept.
So if you need a knowledgeable technical writer, contact me for your next project.
---