How can you live without a Technical Business Writer?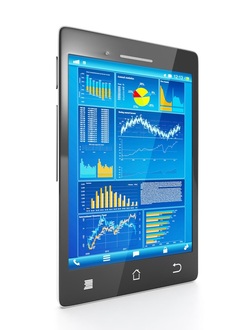 Running a business involves a variety of important duties, some of which can become a little overwhelming when they all start to pile up on at once. As a dedicated business professional I guarantee that you will need to prepare various different documents and every one of them is as essential as the first. This can be anything from progress reports, proposals, user guides, procedures, and technical manuals. Even needing help to create presentations and marketing materials, such as specification sheets and brochures.
If you're in this particular situation, you already know that you can't do absolutely everything yourself. Even if you were an expert in every aspect of your business, you simply do not have the time to deal with all the documentation. A professional writer for technical business writing will know everything there is to know about your product, so that you don't have to worry about dealing with the paperwork yourself.
What Profound Skills a Professional Writer Brings to the Table
A professional writer on technical products has the benefits of knowing the details regarding all of the technical parts of a business, as well as the knowledge to provide a concise, easy-to-follow stream of text. Most of the professional writers that you can hire today will be just as computer literate and experienced as your software professionals. Generally, a solid professional writer should be able to supply your business with:
Excellent time management skills, dealing with documents as and when they arise and helping to determine when user manuals need to be shipped.

Amazing problem solving skills that will help them to figure out the areas of your business which could benefit from further instruction or help.

Resourcefulness, so that they can research the necessary information to provide the simplest and most salient documents for both your staff and customers.

Remember, regardless of the fact that of market conditions, there is a constant demand to succeed within your industry. To do this, you need to be sure that you have the right documentation at your back, from professional guides, to software information, leaflets, and instructions for your staff. As it may seem strange, but the world really does run off the written word. Imagine opening up a new piece of equipment and not having the instruction manual there to help you understand it?
With
LT Technical Writing
, you have nothing to worry.
So if you need a knowledgeable technical writer, contact me for your next project.
---