Having a Professional Ghost Writer at Your Service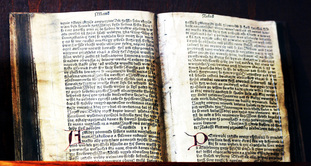 A lot of people want to write content in many different forms, from articles, to e-books, and other important texts. There is a lot of value in establishing expertise through the written word, especially for those who want to build their business. However, the issue that many people have with writing books is that it can take a great deal of time, and be incredibly difficult for individuals who do not have prior experience in writing. Fortunately, there is a solution for those who do not have the time or expertise to write their own content: hiring a ghost writer.
What is a ghost writer?
A ghost writer is the behind-the-scenes professional writer who creates the content in the voice and style of the individual in question so that they don't have to worry about it. A ghost writer can step in and write your book or copy for you, and they are capable of producing blogs, articles, and more on your behalf. A ghost writer takes the money for writing the work, but they do not take any of the credit for the content that has been produced, meaning that you can achieve the benefits of improving your name and establishing your brand.
What does a ghost writer do?
A ghost writer creates content on your behalf, from grant writing, to guest posts, and various other forms of text. Not all ghost-writing is the same, however. Some of the common varieties include:
Ghost writers known for producing anonymous sales letters, to help you advertise your products.

Ghost writers that use both their ideas and their words to create an article or book on your behalf. Generally, you will need to clean up a rough draft in this instance.

Ghost writers that use their ideas and your words, in this instance, a client provides the ideas that they want to be developed into content, and the writer produces the finished work.

Why you might use a Ghost Writer?
A ghostwriter forgoes all the copyrights to the work that they produce in exchange for payment, which means that you can benefit from the publicity, without doing the work yourself. One of the benefits of hiring a ghost writer, is that it can be written in your own voice, and 'sound' like you, even if you're not the one that's writing it. If you can give a ghost writer examples of your voice, then they will be able to prepare the content to your style, temperament, and voice. Ghost writers work collaboratively, so that you can you can feel reassured that your feelings and thoughts will be accurately expressed in written form.
The Benefits of Using a Ghost Writer
Using a ghostwriter can save you money. Many experts who have an idea for a book are very busy working within their own field. Because they are experts, they make a genuine deal of money in what they do, and writing takes time to complete. Hiring a ghost writer means that professionals can use their time more appropriately to do what they do best.

A great ghostwriter can help you to get published. Publishers have to sift through thousands of manuscripts every day to find something that they believe is worth sharing with the world. Because of this, you need to stand out from the crowd, and an exceptional ghostwriter can help you to do this.

Hiring a ghostwriter allows you to promote your work. Because you're not spending so much time writing the book yourself, you will have the time to conduct interviews, start invigorating marketing plans, and advertise the work that you are steadily creating.

How to Select a Ghost Writer
Writing is a somewhat saturated industry, and there are many people out there who call themselves writers, without having the real expertise or experience that you need to make your work truly amazing. A stellar ghostwriter should be able to provide you with writing samples when you ask, and most have a resume on hand so that you can easily review the kind of work that they have done in the past.
Some websites allow ghostwriters to post resumes and samples for clients to browse through, however, it can be a stunning idea to look for references. You can contact the past clients of your potential ghostwriter and ask for feedback, or find testimonials from their previous clients.
How Hiring a Ghost Writer Works
The prospect of hiring someone to do your work for you may seem somewhat strange, but it's actually a relatively common practice. When someone wants to create new content for a website, a ghost-writer is often the individual who is hired to re-write old content, or create unique text themselves. There are many similar jobs such as copy or ad writing, but a ghost writer is hired primarily as a freelance professional, capable of producing high quality content so that the writing always reads perfectly.
A paid professional writer is sometimes the only way that you can get the best, well-written copy for your website or other content needs. Sometimes, ghostwriters are also hired to write books for people, when the author of the book does not have time to write the content themselves. In this case, the author will not have to list the name of the ghostwriter at all, unless some credit is chosen to be shared.
So if you are in need of a ghostwriter for your first book, or even your next book, please contact me for a quote.
---