The Technical Writer You need for Information Technology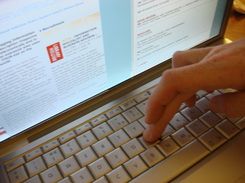 Many individuals with a decent education can write reasonably well, but writing regarding complicated information and technical materials, such as reports on information technology and software user manuals, can require a very specific selection of skills.
It takes time and experience to master the precision of the technical writing profession, and although information technology experts are often well-versed in their field, they can struggle at writing for a more general audience.
A Certain Type of Vernacular
Often times, people within the Information Technology industry, such as engineers, scientists, programmers, and product developers, know exactly what they are talking about when it comes to software, programming, and other technology, but they are used to writing for an audience of their peers, not a general consumer base.
The manual for an information technology product, on the other hand, must meet the reading requirements of a less advanced audience, the consumers, who will undoubtedly know and understand less about the product than its designers. This is where a technical writer comes in handy, bridging the gap between complicated information technology jargon, and the person who is going to be using the technology.
What can a Technical Writer Do?
Technical writers act as a translator between the simpler language that most product users will require, and the developer jargon that is used throughout programming, hardware, caching, and creating new applications. Technical writers have the training that allows them to think from both the perspective of the IT expert, and also the user's perspective. This means that they should be able to better explain to users how to use a particular piece of programming or hardware.
Fortunately, the more that a user understands about a product, the less likely it is that they will have to call your support staff for help, allowing you more time to focus on your company. A technical writer can:
Apply the correct levels of editing to project materials

Prepare and assist with copyediting, proofing, and preparation of documents

Write original content for promotional materials

Maintain and develop templates for different documents

Offer strong research skills including analyzing data from multiple sources

Create unique, creative, and relevant content regarding information technology

In essence, LT Technical Writing can be an essential part of your team, providing clear and concise documentation that makes the lives of both your company, and your customers, easier.
So if you need a knowledgeable technical writer, contact me for your next project.
---