Finding The Right Technical Writer for Doctors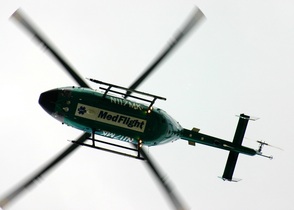 As a doctor, you provide invaluable services to your community, helping to keep them safe, secure, and healthy throughout the years. However, it's not enough to simply perform these duties, you also need someone to help you express the importance of your skills to your designated audience. Professional technical writers for doctors are individuals who have experience in dealing with complicated information in highly specialized fields such as medicine.
Doctors already know that medicine is a complex subject, which can be difficult to explain. And it is the job of a professional writer to describe difficult topics in a way that is accessible to the average public. Doctors can benefit significantly from the assistance of an experienced technical writer, as they can help you to bridge the gap between your organization, and the people that you need to reach.
What can a Professional Writer for Doctors do?
Most of the time, a technical writer with experience in the medical field will spend the majority of his or her time dealing with content requests based on extensive research within the realm of medicine. However, technical writers can also edit the work that doctors have already created, construct brochures, books, or documents for trade publications and customers to access, as well as writing grant applications, training materials, and sometimes documents that are used by the government.
With a technical writer, doctors can expect:
Effective communication and concise writing. Your product or service may be ideal for your customers, but it's useful if you don't have the documentation needed to express this. Communication is more than just choosing words and grammar, it's also about understanding the topic, knowing what to write and how to write it.

Impartial assistance. Your services won't be overstated by a technical writer, instead they will simply provide a high level of detail, with concise descriptions of facts and benefits.

Content tailored to the perspective of the user. Technical writers have the unique capability to understand information both from the viewpoint of an industry expert, and an average consumer. Because of this, they can create communications and documentation that resonate well with a desired audience.

The key to a successful service is stellar technical documentation. If you want success in the future, you need to invest in quality now, and that quality can come in the form of a professional technical writer. Hiring a superior technical writer to delineate complicated information in an understandable way can provide invaluable benefits.

So if you need a knowledgeable technical writer, contact me for your next project.
---