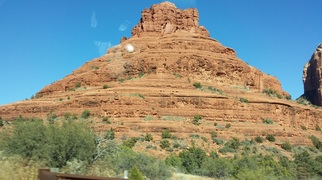 Welcome to the second installation of "
The Power of the List
" Series.
Today we are going more in-depth into the Action List.
This list has the activities that you do regularly each week such class, work, business, etc. Categorized into major items that stay the same each week such as your General To-do, Business To-do, and School To-Do.
Within these categories are sub categories that you do to accomplish your general, business, or class goals such as books your reading, your weekly blog post you have to write, or the Geology class you are taking. These don't change often with updates.
The part that does change is the specific goals attached to each. These are tasks you need to do specifically to be successful, and have set due dates and times. An example "To do – Groceries (W, 1pm)". This example broken down, tells you that you are going to get groceries Wednesday (W) at one o'clock pm (1pm). If you notice, all the items with (W)'s are bolded, this is because this list was updated on Tuesday night. They are bolded to let you know those are the things you have to get done for tomorrow.
This list is best used consistently with updates as you accomplish your tasks and at the end of the day for a complete overhaul to ensure that you didn't miss anything.
Below is an example in a Word Document.
General To-Do
To do
–
Groceries (W)
Books to Read
–
Unleashing the Power of Consultative Selling (W)
Meetings
– Doctor's Appointment (Th, 10am), Catch-up with former colleague (M, 1pm)
Business To-Do
Blog (Every Th)
– List Article finished (Sa), Post (Th), Dissect Power of Habits (F)
Social Media
– Post to 3 blogs (Th),
Respond to Comments (W)
Network
– Copywriter seminar (W, 8pm), Mastermind Group (Th, 7pm)
School To-Do
Psychology 101
–
Hw (W),
Exam (F)
Geology 101
– Research Paper (M)
Algebra 101
– Exam Study (Th),
Tutor (W),
Study Group (F)
Remember, once you instill this list into your habits, and treat its word as law. You will see your productivity and efficiency skyrocket. You will know what is due, when it's due, and plan your day's success the day before. After just a few days of using this list, you will be able to see all your small victories in your day journal and make you happier.
Just give it a shot by following this simple step-by-step guide.
Step one:
Identify the things that you do regularly
· I go to work.
o Work To do
· I go to school.
o School To do
· I have errands to run.
o General To do
Step two:
Identify the categories that make up Work, School, and General
· Work
o I have Paperwork, Client Meetings, and orders.
§ Paperwork –
§ Meetings –
§ Orders –
· School
o I have my Fraternity, Classes, and club meetings.
§ Fraternity –
§ Geology 101 –
§ Math 102 –
§ Club –
· General
o I have all sorts of things to do, read a personal book, take a free online class, meetings with old friends, etc.
§ To do –
§ Book –
§ Meetings –
Step three:
Combine them
· Work
o Paperwork –
o Meetings –
o Orders –
· School
o Fraternity –
o Geology 101 –
o Math 102 –
o Club –
· General
o To do –
o Book –
o Meetings –
Step four:
Add the weekly things you do to be successful at those categories and the dates you need to get them done.
· Work
o Paperwork – Write Order #432 Report (Tu)
o Meetings – Meet with client (W, 10am)
o Orders –
Complete orders 231 and 537 (M)
· School
o Fraternity – Ensure members pay dues (F)
o Geology 101 –
3 page paper (M)
o Math 102 – Online Homework (Th)
o Club – Meeting (W, 6pm)
· General
o To do – Groceries (Th), buy gas (Th), and pay bills (F)
o Book – Read Chapter 2 of White Fang (Sa)
o Meetings – Doctors appointment (3pm Tu)
Step five:
Institute it into your
habits
by using consistently and updating daily. To find out how click
habits
.
With that, I hope this proves helpful to you. If you have any questions on how to create your own or how to incorporate it into your life, then please email me at luke@ltanswers.com.