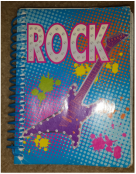 Today's blog post is an extension of my
Power of the List
Series where the list is the most powerful human tool available.

Day Journal
One of the most important things you can do regularly is write down everything you do on a daily basis.
This is known as a
Day Journal
.
A day journal can be an important part of any person's life by logging all your accomplishments, your botch-ups, and everything in-between.
Why is it so important?
Because a
day journal
helps you track the things you do. Letting you know which are helping you with what you want to do with your life, and those that aren't. By identifying the things that went right. You can continue them and understand why they went right and how to keep them right.
For example, being able to get to the end of the day and seeing the things you actually accomplished is inspiring and gets you pumped up for tomorrow. For me, being able to see that I wrote my weekly blog post t as well as went to the gym inspires me to keep succeeding. It lets me sleep, knowing that I was productive and had many everyday victories.
Going in the opposite direction.
It allows you to see places in your life where you would like to improve. As it is more easy to see the patterns as they emerge and eliminate them before they become too much of a problem. This can go to understand your bad patterns such as sleeping-in too much. Allowing you to think up a solution such as moving your alarm clock out of arm's length to get you out of bed and more likely to not sleep in as a result.
Below is an example: (Things in Red are things I want to eliminate or improve)
9am – Slept in (Wakeup supposed to be 7am)
10 – Started work on Writing Article
10:30 – Snack (Potato Chips because I missed Breakfast)
12pm – Finished article
12:30 – Lunch (Brown Rice, spinach, salmon burger with green tea and honey
1:30 – Back to work and posted article
2 – Water cooler Break
Just today for example, I found that I missed my breakfast this morning and I was dragging for the rest of the day because of lack of energy. So when I asked myself why, the answer was right there in my day journal.
But what was the real reason I missed breakfast?
It was because I slept in and that is the real root of the problem. Being able to see the cascading effects of one thing to everything else is not only cool to see, but imperative in understanding how your day plays out.
Starting one today will allow you to amass your very own everyday victories!
Have you started your own Day Journal or been thinking about it?

If you have then comment to let the world know about your everyday victories!