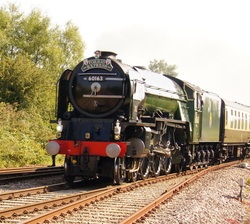 Sitting alone at my computer, typing in keywords to Google, I don't understand why my website is not showing up on the results page!
So frustrated, I think: "Why are more people not visiting my site?"
I offer the best services in my field but no one even knows I exist!
I spent my life building this business and I have given it everything I have. Even hiring a
respected
graphics company to design and publish my site, but I can't get anyone to see it.
What am I doing wrong?
-------------------------------------------------------------------------------------------------------
Can you relate to this situation?
Are you stressing out, trying to get more traffic to your site?
STOP!
There is a simple solution!
SEO.But
"what is
SEO
?"
SEO
is
Search Engine Optimization
.
Because it is all about being at the top when people search for answers.
Optimization puts you there and gets potential customers to see your company first when they type in their need or problem to Google, Bing, or other favorite search engine.
You see, search engines scan your sites for keywords, phrases, and links that directly deal with what people are actually looking for. And these searches are based on complicated algorithms that take into account 3 major things… Social Media, Backlinks, and Keywords in the Title.
Therefore, to boost your organic ranking, you need to have an active social media presence with a community that loves to share your posts. Backlinks from Powerful SEO Peers who endorse you and lend you the power of their reputation. And just the right keywords that your customer wants to see.
But if you don't have the motivation to get the top organically. You can pay your way there.
With…
Pay-Per-Click
or "
PPC
". A paid advertising program that places your ad at the top of
search results
for a fee, but only when somebody clicks on it.
Now before you get started you got to know, there are two types of
PPC
:
One,
search engine advertising
:
This is where advertisers bid on keywords in order to have their ads appear in the search engine results. Therefore you have to be careful in your budget as the more popular or competitive your keywords are, the more you have to pay per click.
Two,
partner network advertising
:
This is placing ads (either text, display, or banner ads) on a large network of partner sites. Allowing you to place ads on websites that your customer base would visit!
Now rest easy and waste not another minute worrying about this easily fixable problem.
All you need now is a few small tweaks to understand
how
SEO works and how to use it to effectively to position your business.
Saving time
AND
money….not to mention your sanity!