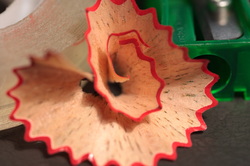 11 TIPS FOR WRITING CLEAR COPY

In the world, tips are for the most part, are the most important things to us in any industry. They are helpful in remembering what you need to do as well as the seed to change your thinking, and views to turn your world upside down. Inspiring you to take the next step to your success.

And the best part, they are easy to remember and many times roll right off the tongue. Now here are 11 tips to effective, clear copy

1. Put the Reader First

Write not for yourself, but others. Unless all they want is you of course.

You have to put the reader first. Not doing so ends in much confusion as they may not know what you know.

This means you could be explaining for 10 pages, but you lost your audience on the 1st page because they don't understand what you're saying.


2. Carefully Organize Your Selling Points

Organize your selling points logically and have them flow from one to another. This helps with communicating and with keeping the audience involved.

a. Primary headline – main selling point

i. Sub-Headlines enhance it

b. Examples –

i. Make a promise
ii. How to Fulfill that promise
iii. And the rest proves the product is everything that the copy says it is
iv. How to order
v. And how the price is insignificant to how much value the product creates
3. Break the Writing into Short Sections

Break up the flow with easy to read and understandable pieces. Having them in this form make it easy for people to remember.

c. Bullet list points

d. Break five sentence paragraphs into three paragraph sentences

e. Make simple sentences


4. Use Short Sentences

The memory is fickle and remembers best in story-lines and bites. SO feed it small chunks of sentences.

Sentence Chunks Scale:

f. Best – 6-12 word sentences

g. Good 14-16 words

h. Passable 20 -25

i. Bad - Up to 40

j. Unreadable – 40 +

i. Good punctuation to use to break sentences up

1. -------

2. …


5. Use Simple Words

Don't use big words. People are not impressed, and don't understand what you are saying.

k. Use short words in comparison to large words

i. The shorter the better

ii. 7 and above is too much

6. Avoid Technical Jargon

Use words only as select people know, and only a select people will know. Not much sense for the rest of us.

l. Leave the noobs to the geeks, the electrons to the physicist, and the compounds to the chemists


7. Be Concise

Write the best with the most. But slim it down to what you actually need and what people actually want.

m. Write with vigor, then apply Occam's razor to glean the best clarity from your work


8. Be Specific

Don't be ambiguous. Vagueness doesn't tell people anything.

n. Bullet list your points and give only what matters, and only that


9. Go Straight to the Point

Go for the jugular. People understand quickly and effectively when you do. As there is not much room for interpretation.

o. Don't warm-up with fluff or try to explain background information to the reader in the first paragraph, the reader should know already what your selling

p. We do this and this and this and that's why you friggen want it.


10. Write in a Friendly, Conversational Style

You don't like monotony. I don't like monotony. Nobody likes to read monotony.

Don't force it on others.

q. Talk like I'm your lost best friend who wants to talk of good old times


11. Avoid Political Language

Its best to avoid political incorrectness as it promotes emotions in the audience that distort anything else they read.

r. Be politically correct or you will be in trouble.

So…

Use one or use them all to have clear communication to your prospects and customers. Because no one likes to not understand what someone is saying, especially when you're trying to sell them something.