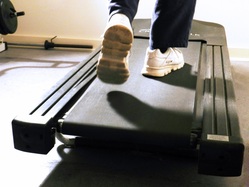 Pet Project

You work.

You play.

Both are fine and dandy.

Until you feel it...

Stagnation.

The feeling you get when you walk the same path… day in… day out…
Slowly feeling the ground beneath you sag from how many times you have traversed it…
Like running on a treadmill… getting nowhere fast.
This feeling is the reason you need a Pet Project.
Something exciting to work on in your off-time that can…
· Take your mind off your day-to-day mundane tasks
· Make you extra money on the side
· Give you something with accomplishable milestones that gives you victories in your life
· Or even become your next career
Now what exactly is a Pet Project?
A pet project is anything outside of work or school that you do for fun.
But…
It is not something that is destructive or willy-nilly, that you focus on a few times before you quit.
It is a constructive goal-oriented adventure. Where you lay out many milestones, which win you many small victories that you can celebrate.
For example:
A man went to college, and during his off time, he wrote.
He wrote a lot.
And after a while he noticed that people would pay for his ability to write.
SO he started looking into it and realized people would pay a lot for someone who can write well…
SO he started a Pet Project he worked on between school and work.
Which included making a website and advertising his services…
And pretty soon… he had a laundry list of clients and was making more money than he ever had before.
SO he quit his job.
And became a Professional Copywriter and Technical Writer.
And Another Example…
A women at work likes to work with mobile applications in her spare time.
She just tinkers and works on things she think would be helpful to her.
One day, a friend sees her on her app that she created and asks what it is.
So she tells her, and her friend wants the app too!
So she gives it to her friend and is convinced to put it on the app store for $0.99.
In a month, she has over a 100,000 downloads and has made thousands of dollars.
She then turns around and starts developing more!
Realizing that a pet project she just likes to do for fun can be so much more for her.
These stories epitomize the Pet Project. As they emphasize projects outside your normal day that you work on to benefit yourself or others financially or emotionally. As a Pet Project can even include Non-Profit Activities like charities.
The point is not the project, but the adventure of working on something that is completely yours.
It's your baby.
How can you start one today?
Well listen in and you will know exactly, step-by-step, what you need to do.
1. First pick a Pet Project that interests you.Examples:
Play the guitar so one day you can do a show.

Learn stand up and write material so you can do a show.

Learn how to develop programs you can give away for free or sell online. (Drop Box/Flappy Bird)

Learn to do business and start a business from your garage.

And the list goes on…
2. Next, do some research.
Look into what you want to do for your pet project. Research what you need to be good it, the different niches inside the sector, and the forums or groups of people you should associate with to learn even more.
3. Then, find someone who knows more than you do.
Once you have done the research to ensure it's something you would like to pursue. It's time to become the best at it.
So find those people who are considered the best in your Pet Project Arena, and learn everything you can about what they do to be the best. Even better, become friends so they can teach you themselves.
4. And learn and practice all you can in your spare time.
Do it until you're really good at it. Practice for others. Practice for yourself. Make your Pet Project work for you. Because it should be fun and exciting for you.
5. Finally… take it to the big times.
The final step in your Pet Project is to show it off to the unsuspecting public. This could be a show, event, competition, or anything that involves showing your pet project off. As this is everything you have been working for.
6. Do it again.
What's the best part about Pet Projects?
You can actually expand your Pet Project more!
Or have more than one at the same time! (I have 4 running as of right now.)
Expand into a career, side job, or just keep it a hobby. The main point is to get it rolling enough to show it off to the world.
Hope you enjoyed this week's article.

Please let us know what your Pet Project is in the comments!