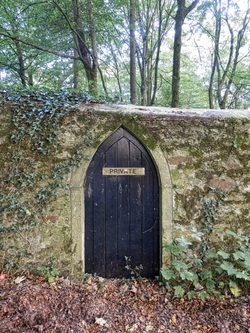 Morning,
This is my 7th iteration of "Techniques of the Week" which is an ode to simple writing and marketing techniques that can be used
immediately
with
measurable results
in the Before, During, and After of your sales process.
Today however, I am running a Twilight Zone special where everything is running backwards!!!
With that said, let's be off…
The After
Your customers and clients will not always need you. This is a fact.
But they need to remember you when they do. This is why it is so important to have them on a Contact Drip.
A contact drip is a way to maintain contact and keep you in the forefront of their minds so when they are in need of your services. They know who to call.
Now a contact drip can be any form of communication between you and your customers.
To include:
·
Direct Mail, Emails, Phone Calls, or even In-Person
depending how important they are to your business as some business has and needs only 3 or 4 BIG clients to maintain their success.
Now how does it work…
First
you need to have your customers or prospects contact information such as an address, email, phone #, or other way to contact them.
It is most preferable to have a Customer Relationship Management System where the emails are automatically sent so you don't have to worry about it. All you have to do is put them in the database.
Second
you need to build a drip campaign of marketing material (Mail) or emails (Email).
For the more personal connections, you need to have a fleshed out system where with every client, you meet with them periodically to ensure you are still there working hard for them.
Here is an example of the material and timeline for a Drip Campaign:
EXAMPLE Timeline: Mail/Email
1. Month 1 = Letter announcing new service
2. Month 2 = Newsletter highlighting tips and company news
3. Month 3 = Phone Call to discover opportunities
4. Month 4 = Reprint of an industry magazine article
5. Month 5 = Case Study of a Successful client
6. Month 6 = Request for a critique on proposed sales letter
7. Month 7 = Another newsletter
8. Month 8 = Reprint of an article you submitted into an industry magazine
9. Month 9 = Announce a new service
10. Month 10 = Invite them to a workshop
11. Month 11 = Phone call to introduce them to someone in your referral network
12. Month 12 = Checklist of helpful tips for your industry and service
Here is an example to keep them in constant contact if they are very important to your business.
EXAMPLE Timeline: Personal (Phone/Meetings)
1. Meet with them periodically.
2. Phone call every month.
3. In-person Meeting every 2-3 months.
Third
you have to make sure it's working. You have to track to see that those in your Drip Campaigns are not opting out because they think you're annoying or are referring you properly.
Contact drip – maintain contact with prospects by mailing something 8-10 times a year
Yes = Sales, and No = reminders funnel

The During
This is called the High Price, High Value Approach to Pricing Strategy.
The way it works is that you sell products that are essentially the same as everyone else's except you convince people that the higher price equates to higher value.
And once they are convinced, you take the more money you make over your competitors and use it to fuel your marketing to continue to convince others that your product is "different".
Therefore, it becomes a virtuous circle where your customers believe that your product is much better than anyone else's, fueling the hype and belief inside your marketing. Making you more and more money.
This is essentially the pricing foundation for most luxury products. Where you are not paying more for the materials to make the products, but are paying for the privilege to wear the brand itself.
The only differences are when the item is rare or made out of rare raw materials like cashmere.
High Price, High Value – Raise your prices because you're worth it and clients know they are getting better service
The other approach is the opposite and equates to Low Price, Good Value.
This Pricing Strategy is more about just selling as much product as possible and have it be durable enough that people don't think it's cheap. Because no one likes the Low Price, Low Value strategy where people hate your product because it doesn't work or doesn't do as advertised.
This strategy entails less marketing and more operational efficiency of the company. Meaning to keep the prices of your product low, you have to be better at everything else.
So pick your pricing strategy based on the goals you want from your company.
Low Price, Good Value – Have your prices reflect how good you are at producing your product and your operational efficiency
The Before
What makes you want something more than anything?
Not being able to have it… or even worse… told you can't have it.
If you're like me, that always strikes a nerve. And I end up doing everything in my power to prove them wrong.
This psychological phenomenon known as Boy/Girl Theory is great in business because you can use it to present a challenge to your prospects and customers.
For example, you have a roller coaster or a product that is extreme.
This is useful to know for your product because now you can market your products as a challenge saying that they can't handle it. Like a food eating challenges and other competitive type products.
Another example is a little more subtle. You just have to convince people that they can't have what you sell. By having high prices or a 5-Star-Experience. This entails creating mystery around your product, scarcity, or other gimmicks.
Boy/Girl Theory – Make customer want what they can't have
And there you have it.
Three ways to get your prospects and clients to knock down your door for your products and services.
Let me know how you get people to knock down your door for everything you do.