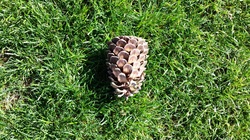 Yoga: The new frontier.

Yoga is the new light exercise regimen replacing those workouts of old with their box steps ups and karate kicks. Growing rapidly with women as well as with men, due to its many health benefits, the relaxed social environment, and the fact nearly everyone can do it. Of the health benefits, the most notable are an overall improvement in fitness, management of chronic conditions, and stress reduction.


Yoga improves your fitness as well as keeps your body in working order by adjusting your posture, improving the way you sit and walk. It develops your strength and flexibility making you faster, stronger, and more structurally sound. It supports your joints and bones by extending them through their full range of motion. Limbering you up for your daily activity.

Yoga allows you to manage chronic conditions such as high blood pressure, disease, and pain. It promotes blood circulation allowing nutrients to reach every part of your body. This reduces soreness after workouts and long days at work. For dieses prevention it activates your immune system inhibiting illness and disease. For pain, yoga works the nervous system to eliminate aches.

Yoga reduces stress, keeping your mind strong by alleviating depression, chronic stress, and providing an overall sense of well-being. It reduces stress by resettles your mind through deep breathing and meditation, giving you that break you need to refocus. It activates your own body's natural chemicals and reactions to prevent depression and balance your mind for a sense of well-being.

The best part is that you will feel more and more of these health benefit the longer you do yoga. Even if you are a casual exerciser or a trained athlete, you can benefit from yoga, as it is sure-fire way to maintain your body and mind. Thus, Yoga is the new frontier to promote a healthier and happier life.


What do you do to stay healthy?