Of all the things I wish I would have known before leaving for college…

There is only ONE, I wish I would have had figured out before I got there.

What I wanted to do with my life.

It wasn't until AFTER flunking out of art college did I understand what I wanted.

For my tip, write down a list of the ten things you want to do with your life, and rank them. Once you establish your top 3, just eliminate the rest.

Once you know exactly what you want to do, research the job market for current jobs, but more importantly growing jobs that will allow you to accomplish the top 3 things on your list.

This will allow you to identify what you want to do, and the jobs to look for to get you there.

My top 3 were:

1. Start a Business (Ended up with a Business Degree and am now a Proud Owner of a Small Business)

2. Travel (I studied abroad, am going to Taiwan to learn Chinese, and grow my business contacts.)

3. Become an International Businessman. (See 1 And 2)

Having realized what I wanted was so helpful in building my college career around it.

Prioritizing your Inner Ambitions

In fact, this concept of prioritizing is useful in boiling down what you truly think and feel.

The ability to identify what you want allows you to have an anchor to build your life plans around.

Because once you find what you want, everything else begins to get trapped in the gravity of your desire and passion.

So next time you want to narrow down your decisions and thoughts. Just list what you truly want and rank them down until you know exactly.

Two techniques:

1. Word Descriptions - Write the words or themes that describe what you want represented…

a. Great for Branding – 5 Words to describe your brand

i. Simple

ii. Elegant

iii. Eye-Catching

iv. Substance

v. Real

b. With these words, it will be easy to build your marketing message and brand

2. Ranking List - Write the top things that will help accomplish your goal…

a. Great to find out what is useful in getting things done – Top 4 skills I need to be successful

i. Unwavering Mindset fueled by High Self Esteem

ii. Public Speaking

iii. Social Skills

iv. Technical Skills you can sell (WordPress, Writing, etc.)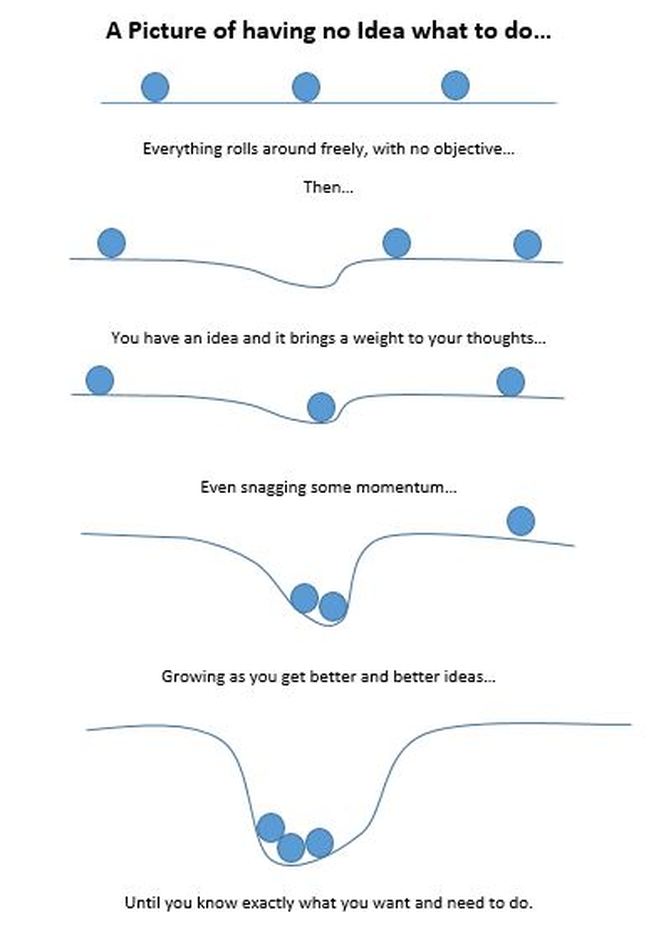 Have your own tip you wish you would have known before going to college?


Then share with us!